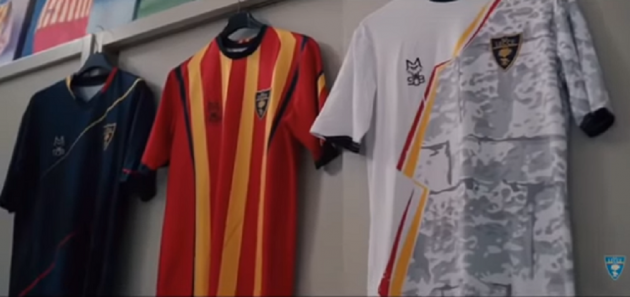 Second-tier Italian soccer side US Lecce have announced that they will launch their own brand, 'M908', to produce the team's kit for the 2018/19 season.
The Serie B outfit aim to reap the benefits of merchandise revenues that will go entirely to the club and be made available to their scouting and youth sections.
Lecce have said that the '908' represents the year the team was founded— 1908, and that the technical material for the new kits will be made in China.
Italian sportswear manufacturer Legea has supplied the side's kit for the past five seasons.
The development is similar to that of Serie A giants Roma, who produced their own kit for the 2013/14 season. However, the Roma kit was entirely unbranded and produced in Italy.
Lecce are promoting their new brand by gifting subscribers to their upcoming season an M908 sweatshirt as a Christmas gift.
Corrado Liguori, vice president of Lecce, said: "Many companies have contacted us by offering contracts that are important from an economic point of view, we are talking about figures that normally only the teams of Serie A see, yet we have opted for a radical change: making our own brand.
"In the short term, the company will lose something to us: we will have to give up the revenues that a technical sponsor would have guaranteed immediately, but in the long run we will reap the rewards and be ready to reinvest them for the good of this team."