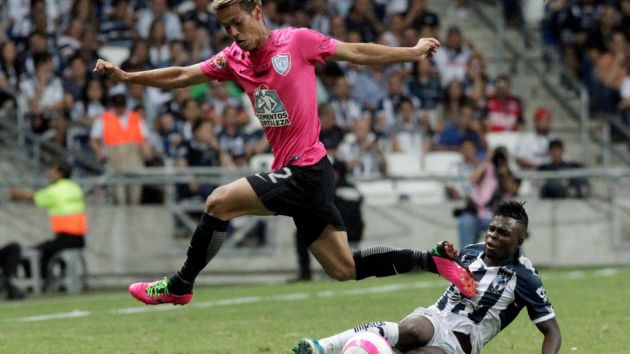 US-based Spanish-language broadcaster Univision Deportes has expanded its rights deal for the 2017/18 Liga MX to include all 18 teams competing in Mexican soccer's top flight.
The network confirmed in July that it had secured the rights to cover 17 of the league's teams, but has since acquired the rights to show newly promoted Lobos BUAP to complete its offering.
The distribution deal will include live coverage on Univision Deportes' TV and radio platforms in major markets across the US, as well as digital platforms nationwide.
"We are thrilled to welcome Liga MX's Lobos BUAP to our extensive Univision Deportes soccer portfolio," said Juan Carlos Rodriguez, president of Univision Deportes. "Fanáticos across the country have made us their go-to destination for sports entertainment and our commitment to bringing them the best and most popular teams, players and content across all platforms, is stronger than ever and solidifies us as the home of soccer in the US."
The Liga MX season is divided into two halves, the Torneo Apertura and the Torneo Clausura. Monterrey currently lead the Torneo Apertua, which is scheduled to run until 10th December, with the Torneo Clausura scheduled to kick off in January 2018.