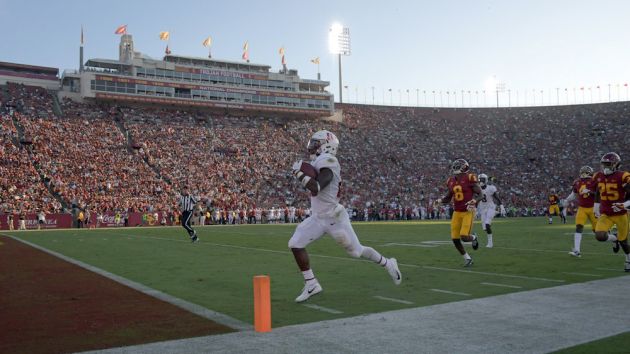 Ricoh USA, Inc has announced an expansion of its long-term partnership with the University of Texas which will see the Japanese electronics company sponsor the college's athletics division.
Under the terms of the deal, negotiated by IMG College, Ricoh will have naming rights to the stadium club at the Darrell K Royal-Texas Memorial Stadium, the home of the University of Texas Longhorns football team.
Ricoh will have in-venue signage at the club, and will also enjoy a brand presence across the college's athletics social media platforms, as well as hosting exclusive VIP hospitality events.
In addition, the Tokyo-headquartered company will be the workplace technology provider of the university's Texas Performing Arts theatre, and presenting sponsor of alumni network the Texas Exes' web series.
Ricoh first partnered with the University of Texas more than 20 years ago in order to oversee the institution's digital development across its campus.
"Ricoh has been great to work with," said Mike Perrin, director or men's athletics at the University of Texas. "They manage budget matters and deliver quality and consistent print collateral. They have treated us as a collaborative partner.
"Ricoh wanted to know our concerns and what we want to accomplish. From there, they worked with us to develop and implement solutions."
"Eyes all around the country and the world gravitate to the storied University of Texas and Texas Athletics," said Renaud Rodrigue, executive partner of client strategy at Ricoh. "That really puts the pressure on us to help ensure branding, messaging and quality are exactly right, every time.
"Through years of working closely with the University and Texas Athletics, we feel we have proven ourselves more than capable of delivering, not just on those quality markers, but also on cost savings. We're proud to partner with the University of Texas and Texas Athletics, and we're excited for this new opportunity to further expand our relationship."