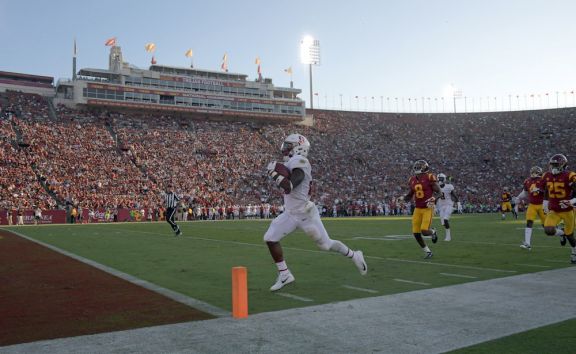 The athletics division of the University of South Alabama (USA) has announced a new seven-year deal with Adidas.
The German sportswear giant will serve as the college's official athletic apparel and accessories brand until May 2025.
The new agreement will begin on 1st June 2018, when Adidas will start to supply all footwear, apparel, uniforms, accessories and equipment for each of the university's 17 sport programmes.
The deal also includes an allowance for complimentary kit for athletes, as well as additional incentives based on competitive performance.
Adidas is the official uniform, footwear and apparel provider for over 100 collegiate programmes, most recently agreeing an eight-year deal with the University of Southern Mississippi in November. The sportswear company also has marketing agreements with the National Basketball Association (NBA), National Football League (NFL), Major League Baseball (MLB) and Major League Soccer (MLS).
"We are excited about this partnership with Adidas," said Joel Erdmann, director of athletics at USA. "The aspects of the agreement will obviously have a positive impact on our financial bottom line, but equally important is our access to the direct team sales program and Adidas' sincere desire to have South Alabama Athletics representing the Adidas brand.
"Recognition must to go to deputy athletic director Daniel McCarthy, as he has been the point person throughout this process and will continue to lead the transition over the next several months."
"Our mission is to help athletes perform better and through our new partnership we'll outfit the Jaguars with our newest and most innovative footwear, apparel and equipment," added Jim Murphy, director of sports marketing at Adidas America. "We believe sport has the power to change lives and over the next seven years we look forward to helping South Alabama Athletics succeed in its mission to develop leaders who achieve academic and athletic excellence."