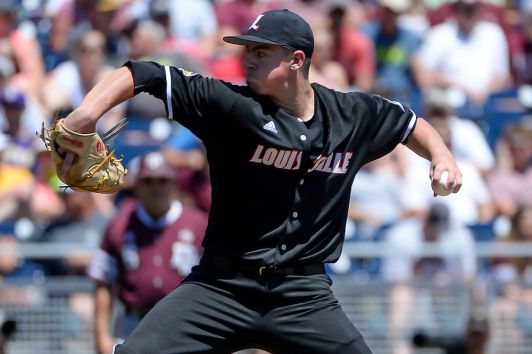 The University of Louisville's athletics department has extended its apparel, footwear and equipment deal with Adidas, signing a ten-year, US$160 million contract that runs until 2028.
The new agreement sees Louisville become the highest-earning school in Adidas' extensive college portfolio, and sees the university enter the top five of all such licensing deals in the United States.
The new contract, formally announced on Friday, replaces a deal that was due to expire in 2019. It comes into effect on 1st July 2018, and continues a partnership initiated in 1998.
Under the deal, Adidas will pay Louisville US$10 million in base compensation between 2018 and 2021, with US$7 million annual payments to be made for the remainder of the contract.
According to the Louisville Courier-Journal, the deal also includes US$3 million in activation fees until 2021, dropping to US$1 million per year thereafter. At least US$6 million worth of equipment and products will also be handed over throughout the life of the deal, as well as various performance-related bonuses.
The University of Louisville is an NCAA Division One college that competes in the Atlantic Coast Conference (ACC). Their 23 varsity sports teams are known collectively as the Louisville Cardinals.
"Our new partnership with Louisville is one of our largest ever investments in sport in America," said Adidas North America president Mark King.
"When you think about college sports in America, you think Louisville. The athletic programme the Cardinals have created is remarkable. These young athletes are impressive competitors in every sport.
"Louisville has been an important partner of ours for nearly 20 years, and we see tremendous value in our new partnership as we continue to shape the future of sports together."
Adidas has lucrative deals with a host of US colleges, including Nebraska, Miami, Texas A&M, Arizona State, Georgia Tech and Kansas. Last year the brand lost its UCLA contract to Under Armour, which agreed a 15-year, US$280-million contract that remains the richest in college sport.