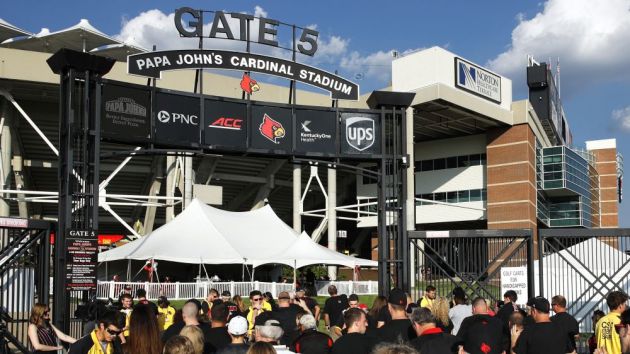 In the wake of John Schnatter's racism storm the University of Louisville has decided to annul the naming rights contract with Papa John's for its Cardinal Stadium.
Schnatter, founder and namesake of pizza chain Papa John's, admitted to and apologised for using racial slur 'n*****' in a May telephone training session, an event that became public last week.
The revelation has resulted in numerous partnerships being terminated with the company, including Major League Baseball (MLB) and now the University of Louisville. The National Collegiate Athletic Association (NCAA) division one college, which had heavy links to the Louisville-based company, originally signed a US$5 million deal, US$4 million of which was paid for by Schnatter personally, in 1998, the opening of the venue. In 2007 Papa John's paid an extra US$10 million to extend the deal until 2040.
The school will also remove Schattner's name from its business school's Center for Free Enterprise.
University president Neeli Bendapudi spoke on the incident and its impact on the school, saying: "the community has been fractured. These comments were hurtful and unacceptable, and they do not reflect the values of our university."
After resigning as a trustee on the Louisville board, as well as chairman of Papa John's, Schnatter apologised for using the slur, telling Louisville's WHAS-AM: "What I wanted to make sure is we got the apology out. We don't condone racism in any way. Regardless of the context, you just can't use that vocabulary."
However, Schnatter has since hit back at the National Football League (NFL) for terminating its deal with his pizza chain in the wake of his comments on the national anthem kneeling movement, expressing disdain for commissioner Roger Goodell.
Schnatter said: "We don't want to do business with Roger Goodell, period. I don't want to do business with Roger Goodell, and we've had enough success where we get to pick who we do business with. Roger Goodell runs the NFL and we made a decision to get a divorce, and we did."