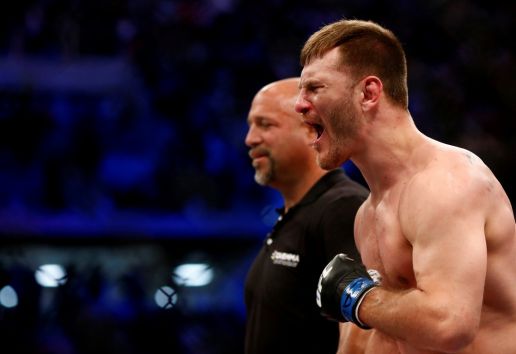 Ultimate Fighting Championship (UFC) star Stipe Miocic has penned a personal endorsement deal with Mexican beer brand Modelo Especial.
The American, who is the UFC's reigning heavyweight champion, is the first fighter to sign with Modelo since it became the official beer partner of the UFC in October last year.
Miocic, 35, will feature in a range of Modelo's digital and social content to promote the collaboration, while the partnership will also include a TV advertising slot later this year. The length and financial terms of the arrangement have not been disclosed.
"For me, the fighting spirit goes beyond the Octagon - it's a way of life," said Miocic. "Modelo Especial is about celebrating that fighting spirit, and our partnership is about inspiring people to keep pushing forward and fighting for what they want, because at the end of the day it's that grind-it-out attitude that's going to take you the furthest. Our partnership so far has been fantastic and is such a great, natural fit for me."
Ann Legan, vice president of marketing for Modelo, added: "Stipe embodies the fighting spirit: he's more than the UFC heavyweight champion - he's also a professional firefighter keeping his community safe, and always giving back to his hometown of Cleveland.
"We're proud of this partnership and look forward to working with Stipe as our brand ambassador, celebrating the fighting spirit that unites us all."
Miocic boasts a career record of 17 wins and two defeats, and will defend his heavyweight title against Cameroon's Francis Ngannou on 20th January at UFC 220 in Boston, USA.