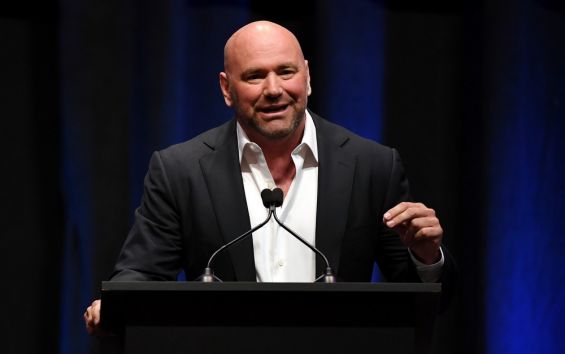 Dana White, the president of the Ultimate Fighting Championship (UFC), has claimed that the mixed martial arts (MMA) promotion's recent five-year media rights deal with ESPN brought the value of the company up to US$7 billion.
The UFC agreed an all-encompassing deal with ESPN in May which will see the sports broadcasting giant cover a total of 30 events each year, with 15 bouts to air exclusively on the new ESPN+ streaming service.
That particular agreement is said to be worth an eye-popping US$300 million annually over five years, netting the UFC a total US$1.5 billion.
If White's claims are accurate, it would mean that the UFC is now worth nearly double the US$4.025 billion paid by Endeavor to purchase the organisation in August 2016.
"When you think about it we haven't even scratched the surface yet of how big this thing can be," White said in an interview with Tony Robbins. "We just did a TV deal with ESPN for US$1.5 billion for five years. Now the company is worth US$7 billion."
He added: "Obviously this ESPN deal is going to be massive for us, expose us to millions of people just here in the US that haven't been exposed to the UFC. We're going to continue to go into markets we haven't been, we're going to continue to find the best talent in the world."
A recent report from Moody's Investors Service said the UFC banked 'well over' US$700 million in revenue for 2017, after posting a similarly strong figure for 2016.
However, White's valuation of the UFC comes at a time when TV ratings for the organisation's events have been in decline, but the company's fight nights are still drawing strong gate and attendance numbers, while its international broadcast deals also drive significant revenue.
The UFC is also set to be boosted by the return of controversial Irish superstar Conor McGregor, who will fight in the octagon for the first time in nearly two years when he takes on Russia's Khabib Nurmagomedov in Las Vegas on 6th October. Tickets for the event reportedly sold out within three minutes of going on sale, while it has already recorded the second-largest gate in UFC history.