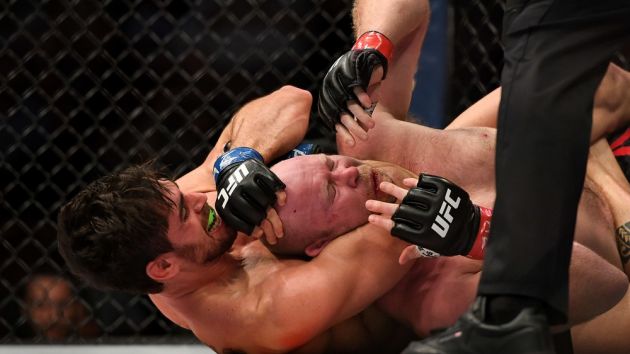 ESPN has taken TV rights in the US for the Ultimate Fighting Championship (UFC).
The news comes just weeks after the sports broadcasting giant became the exclusive streaming partner of the MMA promotion in the US, striking a multi-year digital rights agreement to show 15 events each year via its new ESPN+ direct-to-consumer service.
The TV rights package, which is currently held by Fox Sports, includes an additional 15 fights per year, meaning ESPN will cover a total of 30 events annually. The bouts will be split between ESPN's linear channels and ESPN+, while the UFC will continue to offer events on pay-per-view and its Fight Pass streaming service.
The new digital and TV rights deals come into effect in 2019 and, according to Variety, total an eye-popping US$300 million per year over five years, totalling US$1.5 billion.
The contract represents a significant increase on the annual US$100 million previously paid by Fox, but is well below the US$400 million to US$450 million Endeavor, UFC's parent company, was seeking for the rights.
"ESPN's unparalleled multimedia platform is the perfect home for the UFC and will deliver tremendous value to both parties," said ESPN president Jimmy Pitaro. "UFC fans are passionate and loyal and we plan to bring the full power of ESPN's live coverage, powerful storytelling and unmatched distribution to serve them in an unprecedented fashion."
"Every year for the last 18 years, we've done something to take the sport to another level, and we did it again with this deal," added UFC president Dana White. "It's massive on so many different levels. We're on what everyone looks at as the world leader in sports."