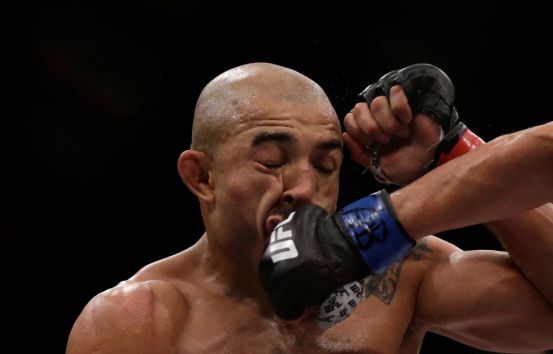 The Ultimate Fighting Championship (UFC) has announced a new multi-year global licensing agreement with Dyaco International.
The deal, which begins in 2018, grants Dyaco the rights to manufacture and distribute UFC-branded combat and fitness equipment and accessories in all markets worldwide, excluding China.
Taipei, Taiwan-headquartered Dyaco will develop a collection of branded equipment that will include official fight gloves used by all UFC athletes in the octagon, as well as gym and fitness training products and weight and strength training accessories.
Products will be available for purchase at UFC events, online and via the UFC's authorised retail partners around the world.
Commenting on the deal, brokered by IMG, Tracey Bleczinski, the UFC's senior vice president of global consumer products, said, "Dyaco's global experience, reach and understanding of our brand will help further seed UFC products to a variety of markets and consumers around the world."
A UFC statement added that the new product lines will be showcased at SPO in Munich, Germany next January, before featuring at subsequent events in Taiwan and San Diego.
"UFC is truly an amazing brand and we can't wait to bring it to market," said Michael Lin, the founder and chairman of Dyaco International. "This is going to be huge."