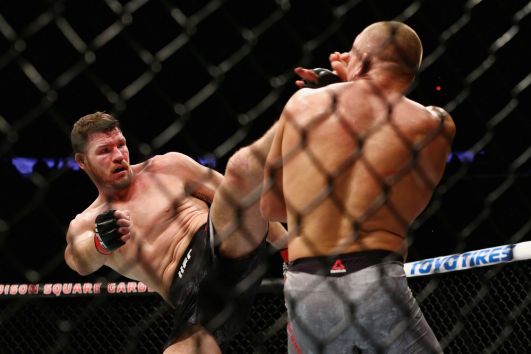 The Amazon Prime Video streaming service has announced that it will begin carrying the Ultimate Fighting Championship's (UFC) pay-per-view (PPV) events.
Starting with this Saturday's UFC 222 in Las Vegas, Prime will offer the mixed martial arts (MMA) series' fights on an event-by-event basis for US$64.99, the same cost as on other platforms. Fans will not require a Prime subscription to purchase the events.
The news comes as the UFC continues to negotiate its next media rights deal, with the promotion's exclusive multi-year partnership with Fox set to expire at the end of 2018. The agreement marks Amazon's latest push into the realm of live sports, following its acquisition of rights for tennis' ATP World Tour and the AVP Pro Beach Volleyball Tour.
Sports Business Daily reports that negotiations between the UFC and Amazon were led by Amazon head of sports Jim DeLorenzo, IMG Media senior vice president Hillary Mandel and UFC vice president and chief financial officer Andrew Schleimer.
Meanwhile, the UFC has also confirmed that it will stage an event in Chile on 19th May, marking the first time the series has hosted a South American fight night outside of Brazil.