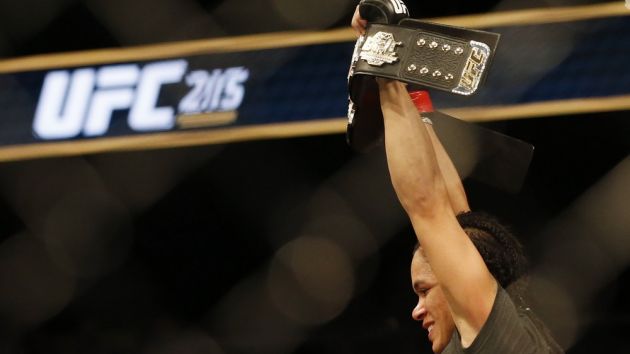 Bodyarmor has signed a strategic partnership with the Ultimate Fighting Championship (UFC).
The multi-year deal will see Bodyarmor become the MMA series' first ever official sports drink partner from the start of 2018.
The isotonic drink brand will serve as the presenting sponsor for a small number of UFC weigh-in events, as well as providing corner branding for stools, towels and buckets inside the octagon during all US-based events. It will also have a strong brand presence across the UFC's various social media and digital platforms.
Bodyarmor will supply its signature products - Bodyarmor sports drink and Bodyarmor Lyte - to all athletes competing under the UFC banner when they visit the organisation's UFC Performance Institute in Las Vegas, which will house two 'Bodyarmor Hydration Stations'.
"Bodyarmor is an industry leader in sports hydration and they are a perfect fit to partner with UFC," said Dana White, president of the UFC. "Providing UFC athletes with safe, nutritional products while training at the UFC Performance Institute is an important part of helping them maximise their overall performance and Bodyarmor will help us do that."
Basketballer James Harden, baseball star Mike Trout, and golf's world number one Dustin Johnson are some of the high-profile North American athletes who have invested in Bodyarmor.