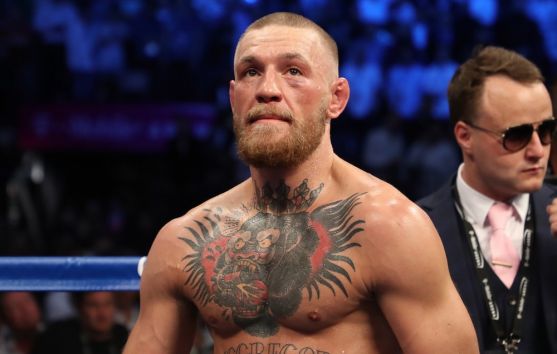 Abu Dhabi-based sports promotion company Flash Entertainment has sold its ten per cent stake in the Ultimate Fighting Championship (UFC) to Endeavor, the mixed martial arts (MMA) organisation's parent company.
Flash Entertainment maintained its minority share in the UFC in 2016 when the organisation was sold to a group of investors led by talent agency WME | IMG – now known as Endeavor - for US$4 billion.
However, Flash Entertainment chief executive John Lickrish revealed in an interview with the Arabian Business magazine that the company has now agreed to sell the UFC stake it acquired for a reported US$200 million in 2010.
"After almost ten years the time was right to exit that investment," Lickrish said of the sale.
The financial details of the deal have not been revealed, although the purchase comes just weeks after UFC president Dana White claimed the organisation is now worth US$7 billion, suggesting Flash Entertainment could have netted as much as US$700 million from the sale.
Endeavor's investment comes just over a year after what was then WME | IMG secured a cash injection of US$1 billion in a move reportedly designed to allow the company to buy out some of the UFC's minority partners. Shortly after that deal went through, WME | IMG purchased the remaining UFC shares of the Fertitta brothers, Lorenzo and Frank, and has now taken another step to strengthen its grip on the organisation.