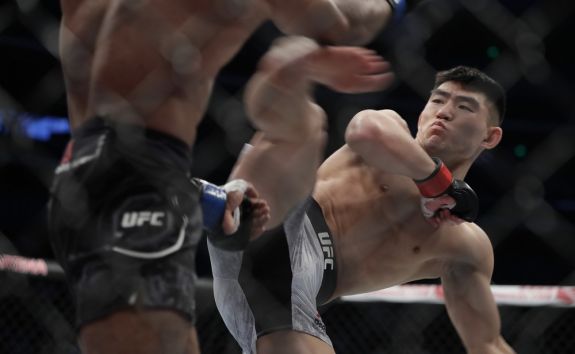 Mixed martial arts (MMA) giant the Ultimate Fighting Championship (UFC) has confirmed that its first ever event in the Chinese capital of Beijing will take place at the Cadillac Arena on 24th November.
The fight night will be presented by General Tire and staged in collaboration with Endeavor China, a subsidiary of the UFC's parent organisation.
The UFC made its debut in mainland China with an event in Shanghai on 25th November last year, and the organisation says the Beijing fight night is an extension of its efforts to expand its footprint in the region.
"China is the next frontier for the growth of UFC and the sport of mixed martial arts, and this market is paramount to our success internationally," said UFC vice president of Asia Pacific Kevin Chang. "We are excited to bring our next live event to China's capital and show the world just how far we have come."
The UFC has made an effort to nurture more Chinese talent in recent years, including Yan Xiaonan, who fought on last year's preliminary card in Shanghai.
"After the great success of last year's event in Shanghai, we are happy to announce that this year's UFC Fight Night event will take place in the country's capital, Beijing," added Michael Ma, Endeavor China chief executive. "MMA's popularity is quickly rising in China, and we look forward to bringing our growing fanbase the best that UFC has to offer."
The news coincides with the announcement of Irish superstar Conor McGregor's long-awaited return to the octagon. The 30-year-old will fight in the UFC for the first time since November 2016 when he takes on Russia's Khabib Nurmagomedov on 6th October.