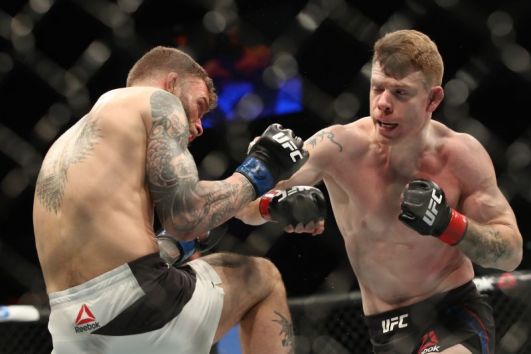 Mixed martial arts (MMA) promotion the Ultimate Fighting Championship (UFC) has been named as an anchor tenant of the T-Mobile Arena in Las Vegas.
UFC parent company WME | IMG signed the deal with AEG and MGM Resorts, the joint owners and operators of the venue, on the eve of UFC 209, which took place at the arena on Saturday 4th March.
Under the agreement, a minimum of four UFC events will be held at the T-Mobile Arena annually, while the MMA promotion will have a year-round branding presence and retail space at the venue. The partnership is described as 'multi-year', with the exact duration and financial details not disclosed.
The agreement marks the first time that a global sports property has become an anchor tenant for a multi-sport venue in the US. The T-Mobile Arena will become the home of the National Hockey League's (NHL) Vegas Golden Knights when the new team are inaugurated into the league later this year.
"Las Vegas has always been the home of UFC, and after more than a decade, it is awesome to now have a historic venue deal in the fight capital of the world to make it official," said UFC president Dana White.