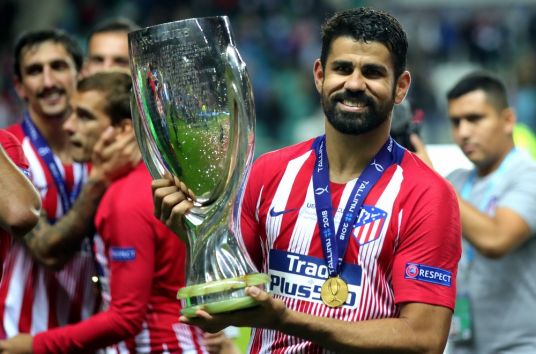 Uefa, the governing body for soccer in Europe, has announced a successful test of a blockchain-powered mobile ticketing system for the recent Super Cup with plans to continue exploring the platform for further events.
The mobile-housed system was used to distribute every ticket for the match between Spanish rivals Real Madrid and Atletico Madrid in an attempt to make its ticket sales process for games more simple and safe. Uefa says the new system is geared towards providing secure distribution which prevents the replication and duplication of tickets.
The technology uses blockchain to guarantee the validity of mobile tickets, which are downloaded onto a user's mobile device via an iOS or android app. Entry is then gained by presenting the mobile ticket with Bluetooth devices placed around the stadium.
The use of blockchain ticketing makes it harder for third parties to obtain as many tickets as possible with the intent of selling them on for a profit. It also gives sports organisations more control over who gains access to the stadium, while it lowers the possibility of fans being tricked by fake sellers.
The move comes after the system was extensively trialled for the sale of 50 per cent of tickets for last year's Europa League final between Atletico and Marseille in Lyon.
Last Wednesday's Super Cup, which pits the previous season's Champions League winners against the Europa League champions, saw Atletico beat Real Madrid 4-2 after extra time.