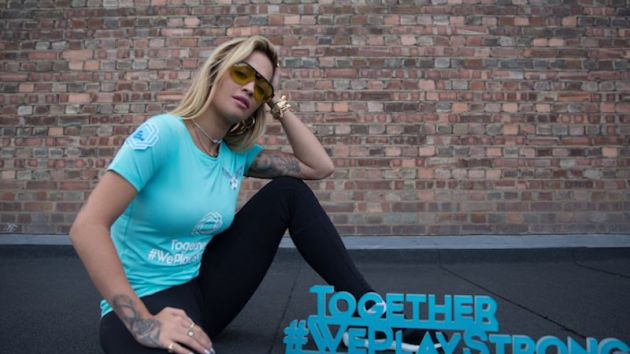 European soccer's governing body Uefa has formed a partnership with pop star Rita Ora to promote its Together #WePlayStrong campaign, which aims to encourage participation among girls and young women.
The partnership sees Uefa become an official sponsor of Ora's upcoming European tour, 'The Girls Tour', during which the Briton, 27, will visit 13 cities across Europe.
Ora will also act as an ambassador for the Together #WePlayStrong campaign, which is Uefa's first ever pan-European drive to promote girls' soccer.
"The values of Together #WePlayStrong centre not only around football but female empowerment and equality too, so I was 100 per cent behind this campaign when I was approached to partner with Uefa," said Ora.
Peter Willems, the head of marketing and sponsorship activities at Uefa, added: "We're excited to have Rita Ora on board with Together #WePlayStrong. We believe we've formed the perfect partnership that will help to grow the game across Europe for young girls.
"Our partnership will continue to evolve with dynamic surprises that will help connect Uefa to the world of young women through music, entertainment, fashion and sport."