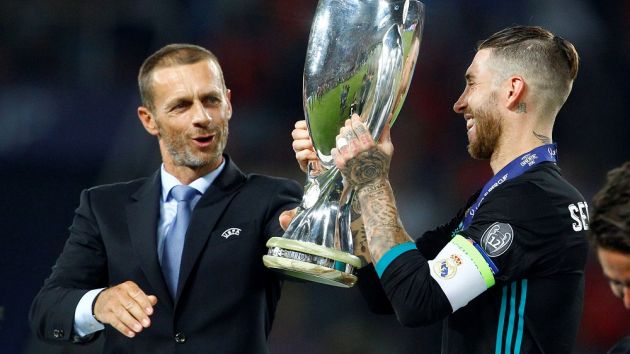 European soccer confederation Uefa has revealed that nine member associations have expressed an interest in hosting the 2020 Uefa Super Cup.
The event pits the winners of European soccer's premier club competition the Champions League and the second-tier Europa League against each other at the start of each new season.
The nine venues that have declared an interest in staging the Super Cup in 2020 include the National Arena in Tirana, Albania; Dinamo Stadium in Minsk, Belarus; Helsinki Olympic Stadium in Finland; Grand Stade de Nice in France; Sami Offer Stadium in Haifa, Israel; Almaty Central Stadium in Kazakhstan; Zimbru Stadium in Chisinau, Moldova; Windsor Park in Belfast, Northern Ireland; and Dragão Stadium in Porto, Portugal.
Associations that are hosting matches during international soccer tournament the 2020 Uefa European Championship were not eligible to stage the Super Cup event, ruling out England, Germany, Italy, Azerbaijan, Russia, Netherlands, Spain, Hungary, Scotland, Denmark, Ireland and Romania.
The bidding procedure for the selection of the host of the 2020 event was launched on 8th December 2017. The nine national federations that have begun the bidding process must deliver a final proposal with the bid dossier by 29th March, with the Uefa executive committee due to announce the winner in May.
The 2018 Super Cup is scheduled to take place at the A. Le Coq Arena in Tallinn, Estonia, on 15th August.