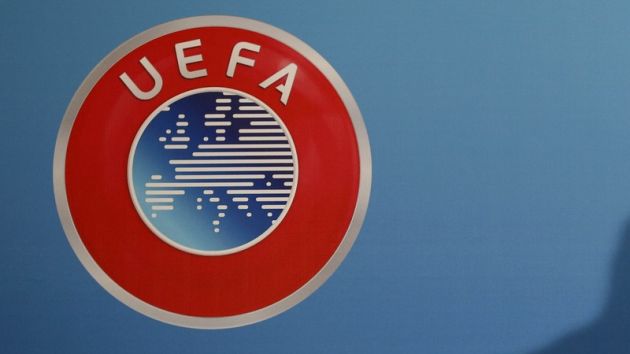 Uefa, the governing body for soccer in Europe, has confirmed the format for the new Uefa Nations League international tournament.
The competition will feature promotion and relegation, and will see the continent's 55 national teams divided into four leagues in accordance with their national association coefficient rankings, which are due to be released on 11th October 2017. League A will be made up of the top-ranked sides while League D will comprise the lowest-ranked.
The first edition of the new tournament is scheduled to begin on 6th September 2018, less than two months after the end of the 2018 Fifa World Cup in Russia. Each league will be sub-divided into four groups of three or four teams, and nations will play each other home and away during September and November 2018.
The winners of each of the bottom three groups will be promoted while the side that finishes bottom will be relegated to the league below. The four group winners of League A will qualify for the Uefa Nations League Finals, which are scheduled to be staged in June 2019, and will feature two semi-finals, a third-place play-off and the final. The Uefa executive committee will select a host country for the finals from the four qualified teams.
The draw for the inaugural edition of the tournament will take place at the SwissTech Convention Centre in Lausanne, Switzerland on 24th January 2018, which will coincide with the unveiling of the trophy. The competition's promotion and relegation format is intended to serve as an incentive for more competitive national team matches.
Uefa also confirmed the Nations League's relationship with the qualifying stage for the 2020 Uefa European Championship. Qualifiers, which are due to begin in March 2018, will continue to see teams split into ten groups of five or six, with the top two nations from each group cementing their place at the governing body's flagship national team tournament. The final four places will be decided via play-offs, which will be contested by the 16 Uefa Nations League group winners, or by the next best team in each Nations League group if the top side have already qualified.
The regulations were approved during Wednesday's Uefa executive committee meeting in Nyon, Switzerland, where the governing body's congress also approved a new Memorandum of Understanding with the Association of European Professional Leagues (EPFL). The agreement includes the EPFL as an official stakeholder in Uefa's structures and decision-making bodies, which grants one full-member position on the Uefa executive committee to a nominated representative of the EPFL.
Commenting on the announcement, Lars-Christer Olsson, chairman of the EPFL, said: "This is the first day of a new era for professional football in Europe. EPFL and Uefa are committed to work together to improve the governance of our game.
"As the organisers of club competitions at domestic level we look forward with enthusiasm to sharing our expertise and knowledge with Uefa and other stakeholders to work and solve together the issues and challenges that confront professional football today."