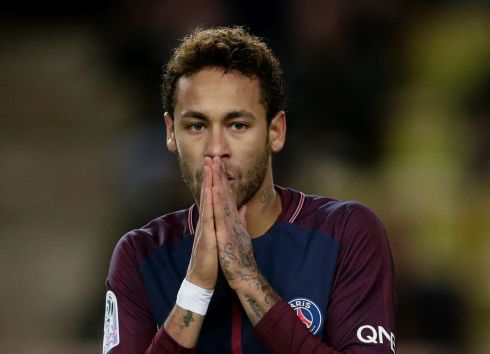 Uefa has reopened its investigation into French soccer club Paris Saint-Germain's (PSG) spending, potentially threatening the Ligue 1 champions' eligibility for the Champions League or a hefty fine for the club.
Last month's initial decision to close the investigation into potential Uefa Financial Fair Play (FFP) breaches was a contested one, with the European soccer governing body's investigatory chamber voting four to three in PSG's favour. Now, the chairman of the Club Financial Control Body's (CFCB) investigatory chamber, Jose Narciso da Cunha Rodrigues, has referred the decision to the body's adjudicatory chamber.
In a statement, Uefa said: 'In light of the recent decision of the Club Financial Control Body chief investigator to close the investigation into Paris Saint-Germain - which commenced on 1 September 2017 - the chairman of the CFCB has decided to send this decision for review by the adjudicatory chamber.'
Many of PSG's sponsors are based in Qatar, home to the club's owners, Qatar Sports Investments, a Doha-based fund with close links to the country's royal family. That combined spending power, coupled with the huge uplift in revenue that occurred when BeIN Sport, a Qatari-company run by PSG's president Nasser Al-Khelaifi, bought Ligue 1's broadcast rights, has allowed the club to go on the type of spending spree Uefa's FFP rules were meant to curtail.
The reopening of the probe is a result of a possible 'manifest error' in the assessment of sponsorship contracts. While unlikely to occur prior to the 2019 season, PSG could face sanctions as harsh as removal from the Champions League, Europe's lucrative top club competition.
Independent groups Nielsen and Octagon have been tasked with determining what a 'fair value' of sponsorships is, and whether or not PSG has spent in accordance with the rest of the market. In April, Octagon reported that the club's sponsorships contracts had in fact been 'overstated'.
If the reopening of the probe results in a decision that Paris Saint-Germain's sponsorship contracts are worth less than the club's assessment, the French powerhouse's future in Europe's premier club tournament could be jeopardised.
The investigation began after the club spent a combined €422 million on French teen phenom Kylian Mbappé and former Barcelona forward, Neymar. Those two transfers, however, are not actually part of the closed Uefa investigation, as they will not show up in PSG's accounts until this year, and it has been estimated that they will need to bring in at least €56.7 million in player sales, as well as reducing the wage bill, to meet their next FFP limit.