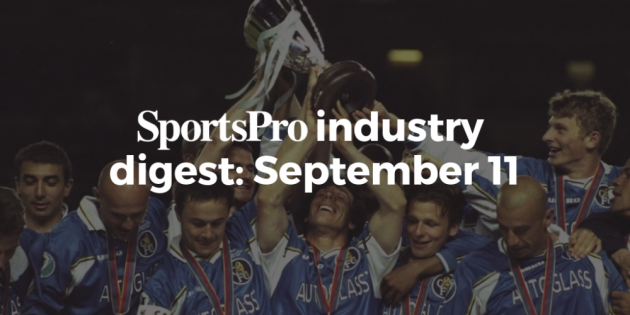 Top Story
Uefa executive Andrea Agnelli has announced that the 'green light' has been given for a third European soccer tournament to be held alongside the Champions League and Europa League.
Agnelli, also chairman of Italian soccer giants Juventus, addressed members of the European Clubs' Association (ECA) with the news.
He said: "Pending approval of the Uefa executive committee, the 'green light' has been given to introduce a third competition, bringing the overall number of clubs to 96, as of the 2021/22 season."
The idea for another European competition has been mooted since 2015 and moved a step closer in August when reports emerged of Uefa's plans.
The new tournament is merely subject to approval – thought to be a formality – and is expected to feature 32 teams.
Its introduction is set to be a further boost to Uefa's revenue, with its most recent figures showing the governing body made €2.8 billion in 2016/17.
A new competition will ensure three concurrent Uefa tournaments taking place for the first time since the Cup Winners' Cup was discontinued in 1999.
Sponsorship
Formula One team Williams have entered a digital partnership with Delta Partners, which will support the development of their media content and services.
The Football Association of Wales (FAW) has teamed up with sports analysts Catapult in a bid to optimise performance. Catapult's athlete monitoring systems will be used by various levels of the men's national squads.
English Premiership Rugby side Harlequins have announced a long-term partnership with The Movember Foundation charity to help raise awareness about men's mental health.
Media Rights
Over-the-top (OTT) streaming platform DAZN has secured exclusive rights to broadcast National Football League (NFL) coverage in Italy.
TV broadcaster France Télévisions has failed in its attempt to offload its media rights to soccer competitions the Coupe de France and Coupe de la Ligue to private French channels TF1 and M6, which consider the packages to be too expensive.
Personal Endorsement
Indian motorcycle manufacturer Hero Motocorp has named national cricket captain Virat Kohli as a brand ambassador.
SmartSeries
In esports, the Rocket League World Championship will be held in Las Vegas at the Orleans Arena. It is the fourth time in six seasons the finals are taking place in the United States.
Bidding & Hosting
Milan soccer rivals Inter and AC Milan are looking to secure a 99-year lease deal for their San Siro stadium, with Inter Milan owners Suning having intentions to modernise the venue.
Our industry digest will update throughout the day as deals break so check back to make sure you do not miss a story