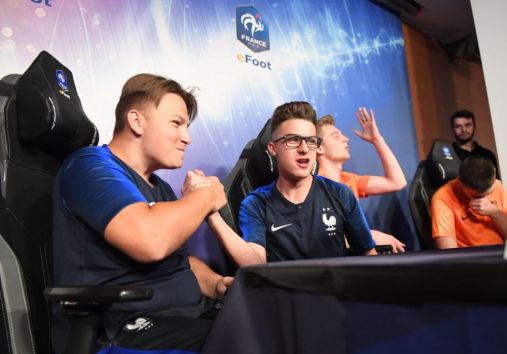 European soccer's governing body Uefa is looking to establish an esports tournament in connection with its 2020 European Championships.
Uefa has put out a proposals tender for esports organisers to create, develop and operate an officially sanctioned event to run alongside its traditional soccer tournament in 2020.
The body will select appropriate organisers to participate in a request for proposals (RFP) process from those meeting an expression of interest deadline on 21st September. Full proposals will be taken two months later with a decision made the week of 15th October following presentation sessions from shortlisted bidders.
Uefa envisages the tournament encompassing several online qualification events and one event hosted at a physical location. Interested parties will receive an RFP document to outline Uefa requirements and provide further details of the necessary information to be included in any proposals.
According to a release from Uefa, the selected organiser would be responsible for defining the tournament format and rules, running the qualifiers, organising the physical event along with managing all on-site operations, providing a live broadcast feed, as well as data capture and analysis. However, advertising, marketing, promotion and operation of the event remains subject to Uefa's approval and guidelines.
It has not been announced what title the tournament would be played on, or if it would be a soccer-based game at all. The Fifa eWorld Cup is played on the EA Sports' Fifa series, with the most recent edition won by Saudi Arabia's Mosaad Aldossary in London last month.
Earlier this year Uefa parted ways with former official gaming licensee Konami. The Japanese software company has historically produced the official Uefa Champions League and European Championships titles. EA Sports' subsequently picked up the licence to the Champions League for its Fifa series back in June.