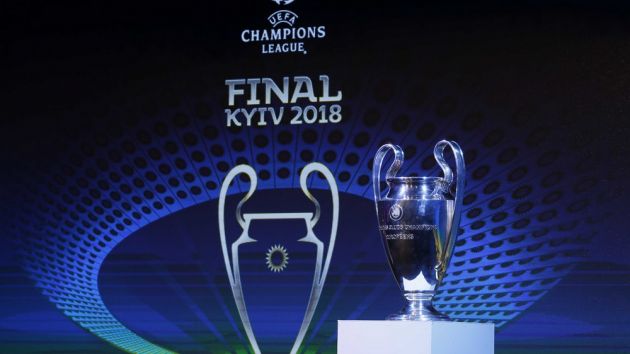 Mastercard has agreed a three-year extension of its partnership with Uefa to remain an official sponsor of the Uefa Champions League, European club soccer's premier competition.
The deal will see the global payment services provider continue to be a partner of the tournament for the 2018 to 2021 cycle, prolonging a relationship which dates back to 1994.
The agreement also includes sponsorship rights for the Uefa Super Cup, which pits the winners of the Champions League and the second-tier Uefa Europa League against each other at the start of each new season.
As part of the deal, Mastercard will continue to offer children from around the world the opportunity to become player mascots for Champions League matches.
The agreement marks the fourth partnership extension for the competition's 2018 to 2021 sponsorship sales process, following renewals with beer brand Heineken, Japanese carmaker Nissan and soft drinks giant PepsiCo, while Spanish banking group Santander has also joined as a new partner of the tournament.
"Longevity is instrumental in building successful partnerships, and we are delighted to extend our relationship with Mastercard," said Guy-Laurent Epstein, Uefa's marketing director. "Partnering with a global brand such as Mastercard presents many benefits and opportunities for Uefa and we are excited about continuing our excellent relationship over the coming years.
"As an industry leading technology company, we look forward to further collaboration with Mastercard, as the role of digital becomes increasingly important in building deeper connections with global audiences."
"We are very proud to renew our longstanding sponsorship of the Uefa Champions League," added Javier Pérez, president of Mastercard Europe. "Key sporting events are a great way for us to directly connect fans across the world to their passion. We will also continue to create innovative business-building opportunities for our partners.
"As we enjoy our 24th year as an official sponsor, we are excited to witness new priceless moments at this year's Uefa Champions League Final in Kyiv. Looking forward to 'Start Something Priceless' for at least another three years."
The Uefa Champions League returns this week for the first leg of its last 16 knockout stage, starting with Tuesday's action between Juventus and Tottenham Hotspur, and FC Basel's home game against Manchester City.