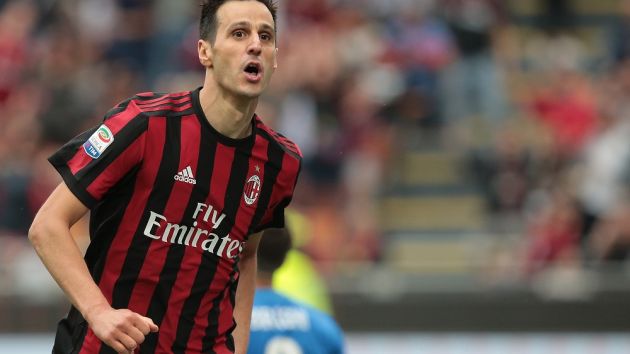 European soccer's top financial investigators have recommended excluding AC Milan from continental competition for violating spending rules, according to the New York Times.
The newspaper cites two people involved in the process, who say a ban from continental competition is 'likely'.
A final decision on whether Uefa, the governing body of soccer in Europe, will ban the storied Italian side from its second-tier club competition, the Europa League, is due in early June.
The news comes after Uefa announced last week that its investigatory chamber had decided to refer the Serie A outfit to the adjudicatory chamber of its financial control unit for breach of Financial Fair Play (FFP) regulations.
FFP was introduced in 2011 to tackle European soccer's chronic debts and overspending. Its central principle is that clubs must 'break even', or spend only what they bring in, although some additional investment from owners or investors is permitted.
In the case of AC Milan, Uefa said that the breaches related in particular to the break-even requirement and referred to the "uncertainties in relation to the refinancing of the loan and the notes to be paid back in October 2018".
Milan was bought by Chinese businessman Li Yonghong for US$860 million last year. He is currently in the process of repaying the high-interest loan of more than US$333 million from American hedge fund Elliott Management to finance the purchase, as well as over US$50 million of interest.
The team spent US$270 million on purchasing nearly a dozen new players last summer, and as a result, have failed to meet Uefa's Financial Fair Play criteria, which prohibit clubs from spending beyond their means.
Under the terms of the loan, the hedge fund could take control of the club if Li does not repay on time. Concerns also remain about Li after a New York Times report last year showed that the businessman's mining empire appeared to be owned by someone else. Chinese records revealed a series of business disputes between Li and Chinese regulators.
Milan finished sixth in Serie A this season, earning a place in the Europa League, which means they missed out on the riches involved in playing in the Uefa Champions League.