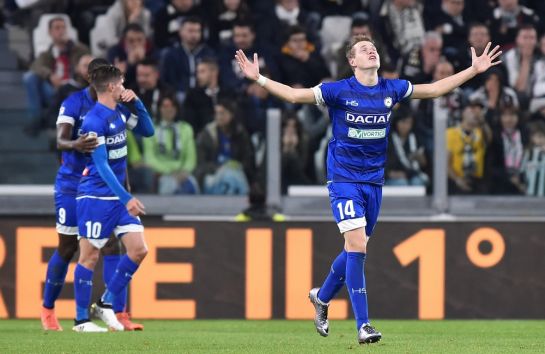 Top-tier Italian soccer side Udinese have extended and expanded their commercial agreement with Acqua Dolomia for a further three years.
The Sorgente Valcimoliana-owned water brand will become the official water partner of the Serie A outfit until the end of the 2019/20 season, in a deal which will see the company's logo integrated on pitchside LED bands during home matches, on backdrop advertising boards in official press conferences and across the team's digital channels. The two parties will also collaborate on a series of co-marketing initiatives that will be organised throughout the year.
As part of its commitment, Acqua Dolomia will provide Udinese with 150,000 bottles of its classic line brand and 10,000 bottles of its exclusive line product which will be made available in the VIP hospitality area at the club's Stadio Friuli home ground.
The financial terms of the agreement have not been made public.
Franco Soldati, president of Udinese, said: "The agreement with Sorgente Valcimoliana is to be understood in terms of enhancing local excellence. Through the brand Acqua Dolomia, this company has been supporting us for years and it accompanies our players both during matches and in daily physical activity. We are grateful to the chief executive [Gilberto] Zaina and all his staff for choosing to support Udinese Calcio again this season which is really important for us."
Gilberto Zaina, chief executive of Sorgente Valcimoliana, added: "We are happy to renew and increase this year our commitment to supporting the historic team of excellence in our territory, such as Udinese. Dolomia is the official water of Udinese Calcio for three years, the ideal water for the rehydration of footballers during physical exertion."
Udinese are 13th in Serie A, and play their next fixture away to Fiorentina on Sunday.