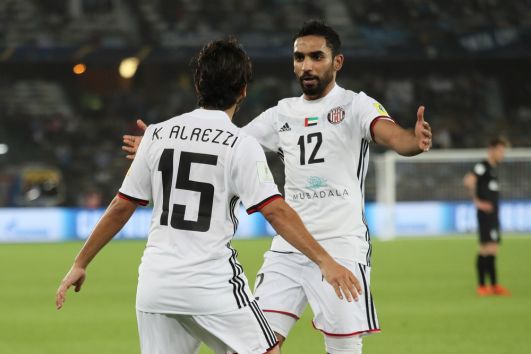 The UAE Pro League Committee (PLC), the organising body for the top soccer division in the United Arab Emirates (UAE), has announced plans to broadcast UAE Pro League matches in virtual reality (VR).
The Virtual Reality Seat project has been launched in collaboration with UAE-based mobile wireless giant Etisalat and communications company Mediapro, and will lead to VR coverage of an initial ten Pro League games being streamed to fans around the world.
Viewers will be able to download a specially designed mobile app on iOS, Android or web-based platforms, which will allow fans to watch full matches as if they are sitting in the stadium, while they will also be able to choose from a variety of camera angles.
The app is also equipped with a replay function which utilises cameras at the side of the pitch and behind the two goals, while fans will also be able to view stats and information about player appearances and league tables via additional virtual screens.
"We are proud at the PLC, alongside our partners Etisalat and in collaboration with Mediapro to be pioneering in this area," said PLC chief executive Waleed Al Hosani, "This is the first time anywhere in the world that a full football match is broadcast using this technology. There have been experiments with highlights and recording, but live broadcast of a full football match has never been done.
"Launching this technology is part of our 2017 to 2020 strategic plan in the area of boosting sports innovation culture and increasing adoption of technology and apps as the PLC looks to develop the level of services offered to football fans."