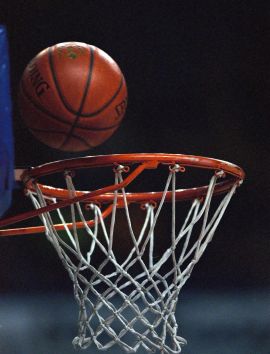 The Novo Basquete Brasil (NBB), the premier men's basketball league in Brazil, has announced a new live streaming partnership with Twitter.
The social media giant will show 17 matches from the 2017/18 edition of the competition which will be available to fans around the world on Fridays. Viewers will not need to be signed up to the platform in order to watch the games, and will be able to access the streams via the website's explore function.
The agreement will represent the first time that basketball in Brazil has been live streamed on Twitter. Transmissions will be available on computers, mobile phones, tablets and other connected devices including Apple TV and Xbox One. The NBB will also continue to stream live games on Facebook Live, with 14 fixtures set to be shown exclusively on the platform during the 2017/18 season.
"Since its inception, the Novo Basquete Brasil has always been concerned about providing the best experiences to fans," said João Fernando Rossi, president of the NBB.
Pitter Rodriguez, director of Twitter Sports Partnerships for Latin America, added: "We are going to give Brazilian basketball fans the opportunity to participate in real-time conversations on a single screen through Twitter, in addition to attending live matches. The partnership brings content of great interest to the platform and also opens up space for advertisers to engage in relevant conversations with consumers by sponsoring such quality and safe content to promote their brand."
The first NBB fixture to be shown live on Twitter will be on 10th November when Franca take on Paulistano.