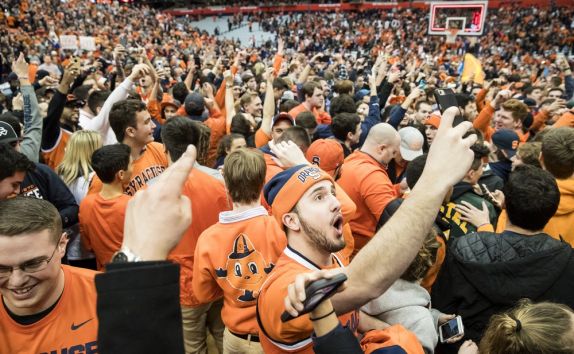 Syracuse University has partnered with Twitch, the Amazon-owned gaming streaming service, to offer a new course about esports and media.
Starting later this year, students at the New York State college will have the opportunity to specifically focus on esports and its intersection with media and broadcasting.
The course will include the history, technologies and business models of esports, and students will be given the chance to collaborate with professional gaming organisations to produce original content including written analysis, live broadcasting, reporting, and the development of marketing and advertising plans.
In addition, the class will work closely with Twitch and have its own channel on the platform.
"With the growing interest in and popularity of competitive gaming - not just in terms of participation, but also broadcasting and marketing - we made it a priority to offer our students a holistic look at esports and media," said Newhouse Sports Media Center director Olivia Stomski, who will co-teach the course alongside assistant professor Chris Hanson.
Mark Candella, Twitch's director of strategic partnerships, added: "Syracuse University's esports and media course will provide valuable insight into the entrepreneurial spirit inherent in the gaming industry, which is very much aligned with our Twitch Student program.
"We envision this leading to students from every discipline finding opportunity to contribute in their own unique ways to the competitive gaming scene as it continues to gain momentum."