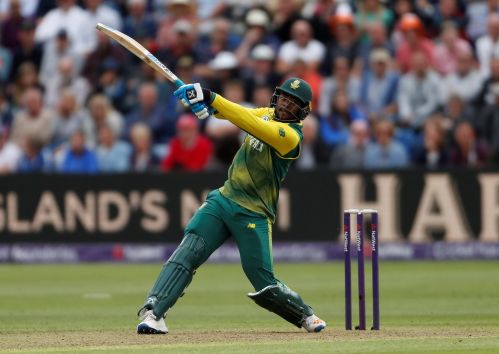 Cricket South Africa (CSA), the sport's governing body in South Africa, has confirmed that its new domestic Twenty20 competition, the Global League, has been postponed until 2018.
The inaugural edition of the eight-franchise league was due to run from 3rd November to 16th December. However, following an emergency teleconference between the CSA board and the franchise owners, a decision was made to reschedule the Global League.
CSA had failed to find a suitable title sponsor for the short-form cricket competition or negotiate a suitable broadcast package. South African television channel SuperSport was thought to be close to an agreement with the organisation but a deal could not be reached.
According to international news agency Reuters, CSA would have lost around US$25 million if the competition had gone ahead, which represents roughly half of the organisation's cash reserves.
Last month, Haroon Lorgat left his role as CSA chief executive by mutual consent, after questions arose over his dealings with broadcast rights partners, the lack of transparency around franchise owners, and the side-lining of colleagues.
Lorgat, who had been the driving force behind the Global League, was replaced by Thabang Moroe as acting chief executive.
Moroe said that CSA had not "come to this decision lightly". The South African added that "we [the CSA] have reassessed our strategy" and he believed that the body "will regroup and come back stronger and better".
Despite Moroe's optimism, CSA has received public backlash from many stakeholders in the postponed event.
Nelson Mandela Bay Stars team owner Ajay Sethi, who had labelled his franchise 'The People's Team', said that the "internal turmoil" at CSA was to blame for the postponement. Nevertheless, the Indian admitted that it was a "joint decision with CSA and the owners", adding that "if we don't run the tournament well [it will not succeed], you cannot do it half-heartedly".
Tony Irish, chief executive of the South African Cricketers' Association (SACA), said the postponement will have "a very significant impact" on the 144 local and overseas players who had signed contracts or been drafted to play in the competition.
Irish stated that his organisation would be looking for a suitable compensation to be paid to the affected players in due course.
The planned six-week tournament had attracted a number of top players from around the globe such as England one-day and T20 captain Eoin Morgan, West Indian superstars Kieron Pollard and Chris Gayle, and South African-born former England star Kevin Pietersen, a winner of the ICC World Twenty20 in 2010.
'I feel so sorry for all the youngsters who were going to learn and earn out of the is competition,' wrote Pietersen on Twitter. 'Disaster for SA sport. The dollar goes a long way in South Africa when converted. To think of the number of SA youngsters, players about to retire & coaches missing out this season is simply not good enough.'