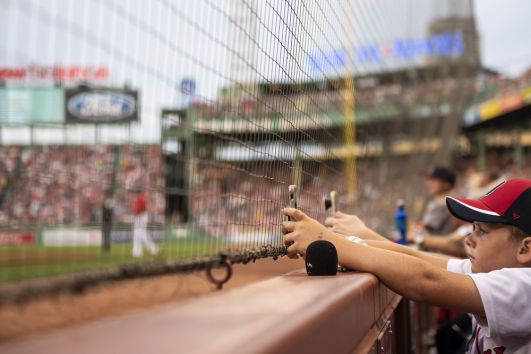 TV Time, a TV tracking app, has announced the launch of a new first-of-its-kind global analytics platform.
TVLytics will be the only source that measures TV viewing data across all global over-the-top (OTT) platforms, broadcast and cable networks, and across all devices with real-time viewing and engagement data spanning 60,000 shows, including on traditional TV and on subscription video on demand (VOD) services like Netflix, Amazon and YouTube.
TV Time, which averages close to one million active users on a daily basis, provides insights on viewing patterns to media companies, advertisers, studios and talent agencies to help them better understand their audiences and competitors, find new audiences and identify emerging trends. This consequently allows them to make more informed and strategic decisions about how they cast, license and market their shows.
In keeping with those objectives, TVLytics will not necessarily be used to gauge the total audience for a TV programme, but rather provide insight into the reasons behind those ratings, shedding light on what content resonates with viewers. Using real-time emotional indicators and first-party data points, the platform will be deployed to help businesses better understand important drivers of ratings, subscriber growth and advertising spend for a specific piece of content.
"TV Time is in a unique position to fill the current gaps in cross-platform viewership data, especially in the unreported OTT space, and help media companies make more informed decisions on how they promote their talent and programming and drive global growth for their content," said TV Time chief executive and chairman Richard Rosenblatt.
"In today's fragmented media landscape, being able to understand the consumption of content that your viewers are most passionate about offers a significant advantage for content providers. Our new TVLytics platform provides the most comprehensive 'why' behind standard television ratings."
TVLytics will measure mobility to highlight the devices fans are using to watch content and where they are watching it, while it will also provide insight into which new and returning shows are highly anticipated by fans and likely to perform well. In addition, the platform will highlight programming viewers have an affinity to, as well as content that is being binge watched by fans and shared most on social media.
"The biggest OTT platforms like Netflix, Amazon and Hulu don't release their viewership data nor do they know how many people are watching programs on competitive platforms," added TV Time chief revenue officer Carol Hanley.
"The long-tail of TV content, thanks to bingeing and back-season viewing, is largely going under-monetised because it's not reflected in current ratings. TVLytics looks at the whole life of content and how TV fans are interacting across any platform, device, or season, not a moment in time."