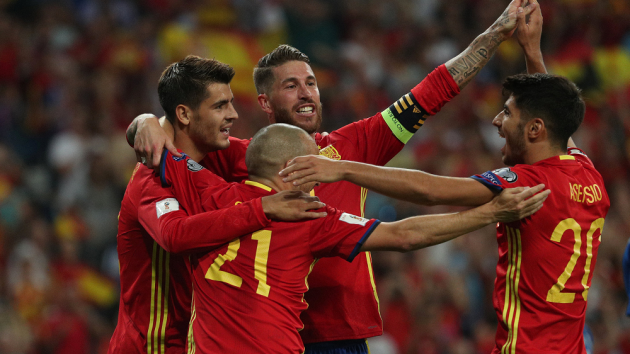 Spanish broadcaster TVE has extended its deal with European soccer's governing body, Uefa, to broadcast the national team's qualifying matches in major tournaments.
The public broadcaster will show all of Spain's home and away games between 2018 and 2022.
Under the terms of the new deal, the coverage will total over 40 matches, and is to include qualification games and preparatory friendlies for the 2022 Fifa World Cup and the 2020 Uefa European Championship.
TVE already holds broadcast rights for the qualifying games of the Spanish national side for the 2018 World Cup.
José Antonio Sánchez, president of TVE, said: "This is great news because it means more than 40 matches between 2018 and 2022 will be open for public television for all."
Spain are top of Group G for the 2018 Fifa World Cup, after a strong qualification campaign has seen them win seven of their eight games, losing points only to Italy in a 1-1 draw in October last year. They will host Albania, who are currently third in the group, on 6th October.