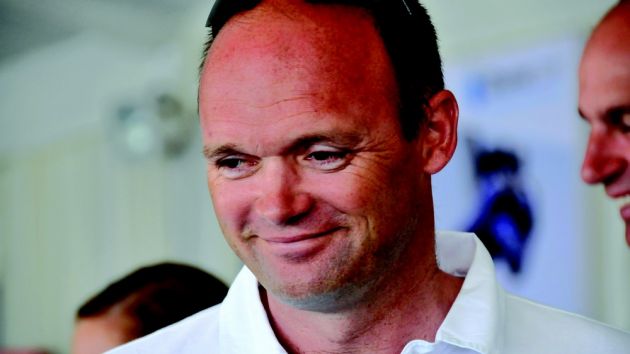 Mark Turner is to step down as the chief executive of the Volvo Ocean Race after it announced that it will not implement the previously announced changes to its future race schedules.
Volvo Ocean Race stakeholders confirmed that the proposed 2019/20 race, which was scheduled to be raced in new Super 60 foiling boats, will not go ahead as originally planned. A revised type of yacht and schedule for future Volvo Ocean Races will be announced soon, starting with the 2019/20 race.
The 2017/18 Volvo Ocean Race - which will begin in Spain's Alicante on 22nd October and conclude in the Dutch port of The Hague in June 2018 - is unaffected by the change.
As a consequence of the review, Turner has handed in his resignation. He will remain in the role until a replacement chief executive is appointed. Turner succeeded Knut Frostad in 2016 after 23 years as founder and executive chairman of global sports marketing and events company OC Sport.
"Although I have decided to step down from my position, I am very grateful to have had the opportunity to lead the Volvo Ocean Race at this important time," said Turner. "I am confident the 2017/18 race will be one of the best ever."
Henry Stenson, chairman of the Volvo Ocean Race supervisory board, added: "Whilst we regret the fact that Mark has decided to step down from his current role, we are grateful for the hard work and contribution over the last 16 months.
"The leadership team Mark has put in place will ensure the race remains both a world class sailing and business platform and we wish him all the best for the future."
The 2017/18 Volvo Ocean Race is contested by seven professional sailing teams and will visit 12 stopover ports - Alicante, Lisbon, Cape Town, Melbourne, Hong Kong, Guangzhou, Auckland, Itajaí, Newport, Cardiff, Gothenburg, and The Hague - covering 45,000 nautical miles.