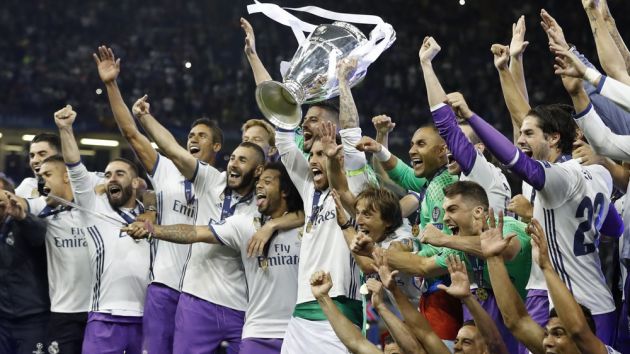 Turner Broadcasting System has confirmed a three-year multi-platform rights agreement with Uefa, the governing body for soccer in Europe, for exclusive live coverage in the US of the Uefa Champions League and Uefa Europa League competitions starting from the 2018/19 season.
It was reported in February that Turner had secured the US rights to both tournaments, but the deal was formally announced on Thursday. According to outlet SportsBusiness Journal, Turner paid US$60 million per year for the coverage.
The Time Warner-owned broadcaster will also launch a new standalone sports streaming service in 2018, with the games from European club soccer's top two competitions serving as the main draw for the direct to consumer offering.
The agreement will see 80 per cent of matches from both tournaments only available to fans who pay for the new OTT subscription service, while the remaining 20 per cent of games - including the semi-finals and final - will both be broadcast on Turner Sport's cable television channels, which include TBS, TNT, and truTV.
The new agreement also includes opportunities for Turner to distribute Uefa content across a variety of its platforms. The company's sports news website Bleacher Report, for example, will also provide year-long Uefa clips and original content on its site and social media platforms.
David Levy, president of Turner Broadcasting Systems, said: "The launch of Turner's new OTT sports platform and partnership with Uefa aligns with the company's continued strategy to further expand the distribution ecosystem and our ongoing commitment to engage fans with premium content they crave across all platforms.
"These highly anticipated matches and supplemental original programming will be a key foundation for our latest direct to consumer business sports offering, as well as coveted content for Bleacher Report and our leading television networks.
"In addition to the new audiences we'll attract through the streaming service, the partnership will leverage the tremendous reach we have with our television networks and Bleacher Report's position as the leading digital destination for millennial fans."
"Through this new agreement, Turner Sports is further expanding our portfolio with championship-calibre content featuring two of the most popular sporting events in the world," added Lenny Daniels, president of Turner Sports. "We believe world football is one of the most impactful growth properties in the US. Our shared vision with Uefa has led to the perfect opportunity to leverage the reach of Turner as we establish deeper connections with fans, while simultaneously creating new business ventures for our company."