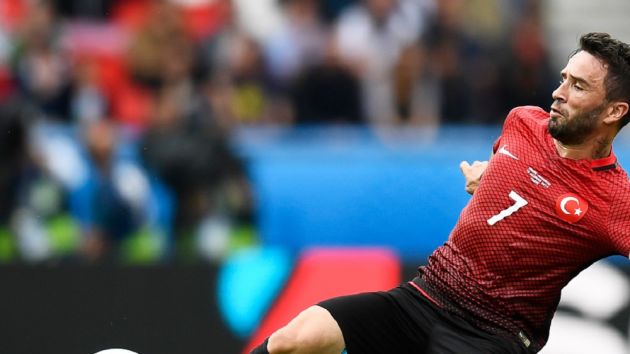 Turkey has followed Germany in submitting its bid book to host the 2024 Uefa European Championship.
The Turkish Football Federation (TFF) delegation visited the headquarters of European soccer's governing body Uefa in Nyon, Switzerland, to hand over the formal bid ahead of the 27th April deadline.
Turkey has previously bid for the Euros in 2008, 2012 and 2016, and had been in contention for the 2020 tournament, which is due to be held in 13 cities across the continent.
In April 2014, the TFF withdrew its bid for Euro 2020 in order to concentrate its efforts on landing the 2024 edition of the tournament.
Turkey also lost out in its bid to host the 2020 Olympic Games.
Michel Platini, who was Uefa president in 2013, when Turkey submitted its Olympic bid, had previously stated Turkey would be his preferred choice to land the semi-finals and final of the competition.
In February 2012, Uefa was forced to dismiss reports that Platini had promised Turkey it would stage Euro 2020.
Uefa is due to name the host for Euro 2024 at its executive committee meeting in Nyon on 27th September.
TFF president Yıldırım Demirören said: "All guarantees are given without any reservations, including some additional and innovative guarantees that will ensure the financial success of the tournament ─ thereby benefitting all Uefa member associations. It's now our time, and we are ready to share together with the whole of Europe."
Servet Yardımcı, TFF first vice-president and Uefa executive committee member, added: "It's a historic day for Turkish football, and we are pleased to present our bid, which we believe is the best one. We were fully committed to our bid to host Uefa Euro 2016, which we submitted in 2010. Today, eight years later we have stepped up this commitment and are ready to deliver."