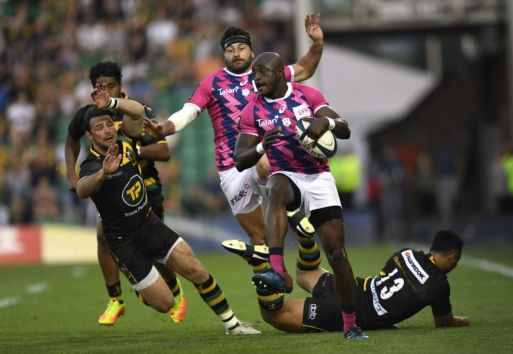 Rugby: French IT consultancy Talan has inked a three-year partnership with Paris-based rugby union side Stade Français. The company will help the Top 14 club develop their IT infrastructure and recruitment process over the next three seasons.
Also in rugby: Truck hire and rental service Alltruck has signed a four-year sponsorship deal with second-tier English rugby union side Nottingham Rugby. The locally based company will receive promotion of its brand around the Championship club's Lady Bay home stadium.
Even more rugby: APO Group, a media relations consultancy, has entered into a major strategic partnership with Rugby Africa, the governing body for rugby union on the continent. APO will work closely with the organisation to develop the sport across Africa, and will help promote ten major international competitions, including the Africa Gold Cup.
Golf: Ally Challenge, a PGA Tour Champions senior golf event, has named McLaren Health Care as the title sponsor of its inaugural edition. The first Ally Challenge presented by McLaren will be held at the Warwick Hills Golf and Country Club in Flint, Michigan from 10th to 16th September next year.
Cycling: Staying in Michigan, Japanese carmaker Lexus has become the naming rights partner of a new indoor cycling facility in Detroit. The US$4 million complex opens in January 2018 and will be known as the Lexus Velodrome, with the Toyota-owned brand penning a multi-year deal.
Horse racing: Single malt whisky distillery Glenfarclas has renewed its backing of Cheltenham's Cross Country races for a further three years. The Glenfarclas Cross Country Steeplechases will continue to be run under that name until 2020. As part of the deal, Glenfarclas has provided 11 casks to Cheltenham, which have been incorporated into one of the jumps on the course.
Powerboating: Specialist clothing brand Henri Lloyd has become the official technical apparel supplier to powerboat team Jaguar Vector Racing across a range of events in the 2018 season.