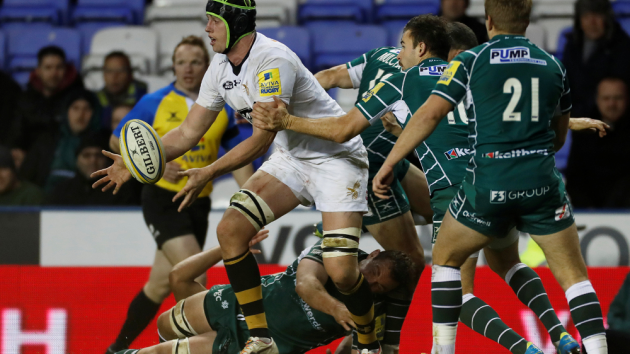 World Rugby, the global governing body for rugby union and sevens, has announced a seven-year partnership with Tudor.
The Swiss watchmaker will be the official timekeeper of the 2019 and 2023 Rugby World Cups, the 2021 Women's Rugby World Cup, the 2018 and 2022 Rugby World Cup Sevens events, and the World Rugby Under-20 Championship.
The deal, which is described by World Rugby as the 'biggest of its kind' for the governing body, also sees Tudor become a presenting partner for the World Rugby Hall of Fame and the World Rugby 'breakthrough player' award at the 2017 and 2018 editions of the federation's annual awards ceremony.
The Rolex sub-brand also has a partnership with New Zealand Rugby, which was extended in May.
"We are excited about our long-term partnership with Tudor," said Bill Beaumont, chairman of World Rugby. "In line with Tudor's 'Born to Dare' mantra, World Rugby is on a mission to grow our sport beyond its traditional markets and communities and we are looking forward to working with Tudor to further the projection of rugby in a global context."
"World Rugby embodies the values that have made Tudor what it is today, and because of that, we are proud to welcome them to our family," added a spokesperson for Tudor. "Much like 'Born To Dare', Tudor's manifesto, World Rugby has a rich and famous history that has shaped the sport to what it has become today.
"Under World Rugby's governance, Rugby World Cup is the third biggest quadrennial global sporting event, and we're excited to be partnering with them as the event is hosted in Asia for the first time in 2019."