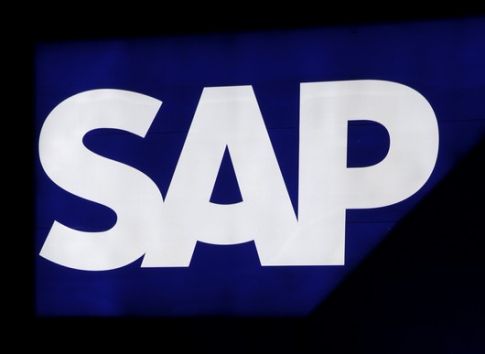 German Bundesliga side TSG 1899 Hoffenheim has announced a major new sponsorship deal with software firm SAP.
As part of the agreement, estimated by industry sources to be worth €4.9 million (US$6.5 million) annually over its three-year term, from next season SAP's logo will be displayed on the front of the team's playing strip, at press conferences, around the club's training ground and in hospitality areas at the Rhein Neckar Arena.
TSG have used SAP software for financial accounting, merchandising and e-commerce for a number of years. Under the new deal the team will utilise the company's event ticketing platform and player performance analysis software, while the two parties will work together on creating a new mobile application.
"As a technology partner, we have been supporting the impressive development of TSG 1899 Hoffenheim for many years, from the regional to the top league in German football, and we are pleased to be able to deepen our relationship," said Michael Kleinemeier, the president of the Middle and Eastern Europe (MEE) region at SAP.
"Through the deployment of our solutions, we will offer players and fans a completely new experience. With the anticipated innovative mobile app, we intend to bring fans closer to TSG."
Jochen A. Rotthaus, the sales and marketing director at TSG, added: "With our strong partner SAP as our new main and jersey sponsor, we have taken a huge step forward into a new era of promoting our club.
"Though a global player, SAP remains deeply rooted in the region and this philosophy fits perfectly with the values of TSG 1899 Hoffenheim. SAP is a long-standing partner and we have used the company's software intensively in our organisation for many years. We are very excited and proud to take our partnership to the next level."
Sponsoring German sport is a key part of SAP's future marketing strategy. Earlier this year, the company signed up to become a premium partner of the German Football Association (DFB) and the country's senior soccer team, while it has been supporting the German Ice Hockey League (DEL) since February.
By stepping up its agreement with TSG to become shirt sponsor, SAP replaces Suntech, the Chinese solar company which has opted to end its deal a year early.