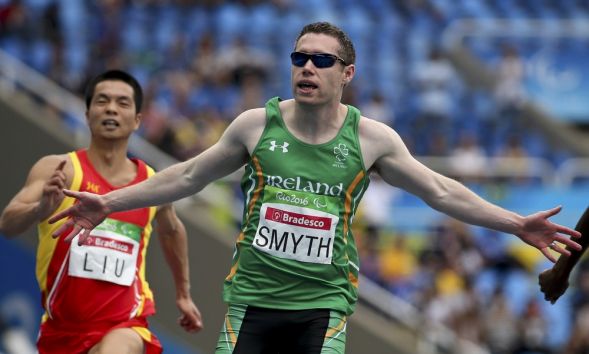 Paralympics Ireland has announced a new eight-year partnership with Toyota Ireland.
The Japanese carmaker, which is also the global mobility partner of the Olympics and the Paralympics, will become an official partner of the national body and of the 2020 and 2024 Irish Paralympic teams.
As part of the agreement, Toyota will commit up to €750,000 (US$880,000) to support Team Ireland's preparations for Tokyo 2020 and Paris 2024. The automotive brand will also provide mobility services and solutions to Paralympics Ireland for the duration of the partnership.
Additionally, Toyota has announced brand ambassador deals with Irish Paralympians Jason Smyth, Patrick Monahan, Noelle Lenihan, Ellen Keane and Nicole Turner, who will all feature in the company's global 'Start Your Impossible' campaign.
"We are delighted to welcome Toyota Ireland as official partners to Paralympics Ireland," said Miriam Malone, chief executive of Paralympics Ireland. "There are very exciting times ahead for our athletes and para sports in Ireland over the coming years. We have enjoyed great success at recent Paralympic Games and, with the support of Toyota, I am sure we will continue to deliver amazing memories and world class, medal winning, performances into the future."
Steve Tormey, chief executive of Toyota Ireland, added: "We're delighted to support Paralympics Ireland as they prepare to compete on the global stage in Japan in 2020 and Paris in 2024.
"There's a natural fit between Paralympics Ireland and Toyota Ireland's brand values of being relentless, inventive and considerate - three traits which closely parallel what Paralympics is all about. We believe we are uniquely positioned to support the organisation and its athletes over the next eight years."