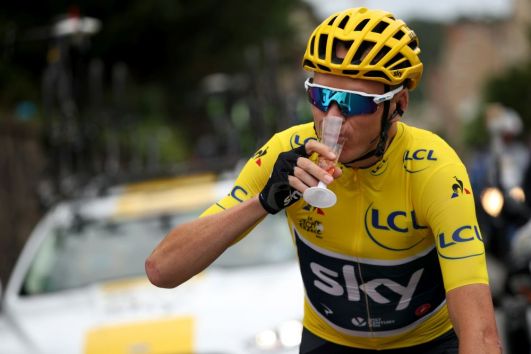 LCL will continue its long-running sponsorship of the Tour de France's iconic yellow jersey.
The French financial services company has renewed its long-running partnership with Amaury Sport Organisation (ASO), the organisers of cycling's premier Grand Tour, for another four years through the 2021 edition of the race.
LCL first partnered with the Tour in 1981 and has sponsored the yellow jersey, which is worn by the race's leading rider, since 1987. The 2019 race will mark the centenary of the yellow jersey.
The yellow jersey sponsorship extends to other French ASO-organised events such as Paris-Roubaix, Paris-Nice, the Criterium du Dauphiné and Paris-Tours.
ASO managing director Yann Le Moënner said: "Over time, alongside LCL we have written a long and beautiful story about one of our most striking symbols. In the digital era and the days of social media, we are going to further develop proximity with the audiences for our events and the customers of our partner. LCL has made these developments the strength of its development strategy, which perfectly suits the impulsion which we wish to provide to our fans in this domain."
Michel Mathieu, managing director of LCL, added: "Commitment, loyalty and performance are among LCL's values and are at the heart of our partnership with the yellow jersey, which has for a long time occupied a place of core importance among our employees but also with our customers. The guidance we provide for them is based on these very same values."