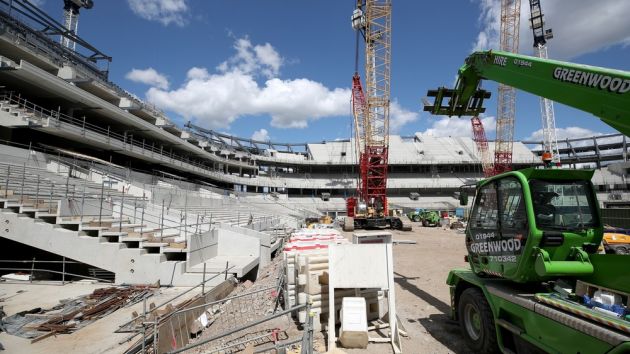 Top-flight English soccer club Tottenham Hotspur have confirmed that they have asked permission from Haringey Council to increase the capacity of their new stadium to 62,000.
The new UK£850 million state of the art venue was initially due to have 61,599 seats, but the north London-based club confirmed on Monday that they are seeking an additional 441.
Spurs are currently playing their home games at Wembley Stadium, but their new facility is expected to be ready in time for the 2018/19 season. Club owner Daniel Levy assured fans earlier this month that work remains on schedule for the currently nameless venue, which will hold nearly twice as many fans as White Hart Lane, the team's previous home.
Levy told reporters: "Unless there are unforeseen circumstances, I am very confident, and I wouldn't be sitting here today otherwise, saying that the season we are about to enter in August, we will be playing our games here from the start of next season."
Tottenham are fifth in the Premier League, and host second-placed Manchester United in their next game on Wednesday.