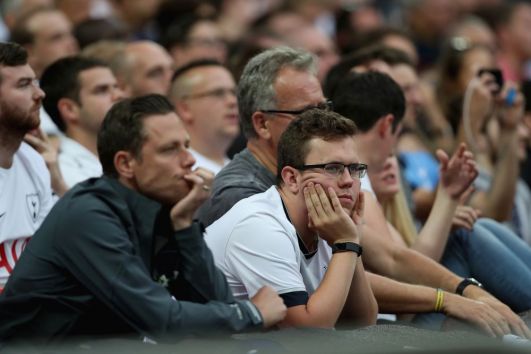 English soccer club Tottenham Hotspur have requested permission to play their Carabao Cup third-round tie at Stadium MK after the Premier League side was given a home tie in Thursday night's draw.
Stadium MK, the 30,500-seater home of English third tier club Milton Keynes Dons, has been called upon with Spurs' new stadium still not ready to host fixtures.
The club has been playing its home matches at Wembley, the national stadium owned by the Football Association (FA), but the ground is not available as it hosts Anthony Joshua's heavyweight fight with Alexander Povetkin on 22nd September. The round of Carabao Cup fixtures is scheduled to take place in the days following the bout, in the week of 24th September.
The Milton Keynes venue is more than 50 miles away from the site of the newly constructed Tottenham Hostspur Stadium, a shorter distance for away side Watford than 'home' Spurs fans.
The club issued a statement explaining the reasons behind opting for Stadium MK. It said: 'We appreciate that Stadium MK may not be an ideal destination for every fan to get to on a weekday evening. However the club felt it would not be beneficial to request a reverse of the fixture as it would have resulted in no more than a 10 per cent allocation of tickets for our supporters at the venue of our opponents.
'In contrast, we shall have a ticket allocation of up to 90 per cent at a neutral venue, ensuring greater access for our fans.
'We are extremely conscious of having to ask our supporters to attend home matches at more than one venue and apologise for any inconvenience this may cause.'
The new stadium has been the subject of a series of delays due to concerns with the critical safety systems. Originally, the plan had for the club to move into their new home in time for a home match against Liverpool on 15th September.
However, that game will now take place at Wembley, while the club's Champions League fixtures are also likely to be played at the home of the England national team, with the club's new home not set to open until at least November.