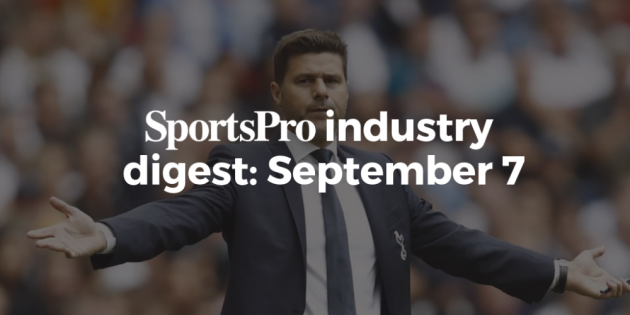 Top Story
The English Football League (EFL) has confirmed that Tottenham Hotspur's EFL Cup fixture against Watford will be played 50 miles away at Stadium MK in Milton Keynes.
The English soccer body has granted Spurs special dispensation to hold the tie elsewhere as neither the club's new stadium or temporary home, Wembley Stadium, was available.
Watford had hoped to reverse the fixture to be played at their Vicarage Road ground, however, the EFL ruled in favour of the 'home' side in Tottenham, who had previously surveyed fans with regards to their preferred venue should they be given a home tie.
An EFL statement confirmed that the switch to Milton Keynes Dons' stadium was granted on the basis that visitors Watford receive at least 10 per cent of the ticket allocation while Spurs have been ordered to cover venue hire costs.
The EFL also confirmed that Tottenham will not be able to reverse any fixtures this season should they progress further in the competition, but could host games at a neutral venue if required.
The game on 26th September will be the clubs' second meeting of the season – with Watford winning the first clash 2-1 last weekend.
Sponsorship
Major League Soccer (MLS) club New York City FC have signed an exclusive partnership deal with menswear brand Knot Standard.
The National Rugby League (NRL) Women's Premiership has announced a three-year partnership deal with sport equipment brand Rebel.
Unilever Bangladesh has been named as a new sponsor of the national cricket team until 2020.
Nascar's Team Penske has extended its partnership deal with drinks brand Bodyarmor.
Logisitics company Ups has been named as the Ryder Cup's worldwide supplier.
In tennis, florist Bloomex has been named as an official sponsor of the Davis Cup tie between Canada and The Netherlands.
Financial services company Momentum has ceased its partnership with Cricket South Africa as the title sponsor of the women's national team.
English rugby side Saracens have signed a three-year deal with manufacturers Hy-Pro International, which will feature on the club's shorts.
The Royal Spanish Football Federation (RFEF), Spanish soccer's governing body, has renewed its partnership with electric company Iberdrola, the main sponsor of its women's football leagues, until 2021.
Spanish soccer club Eibar have renewed their sponsorship deal with car manufacturer Seat.
Meanwhile, rivals Malaga have extended their partnership with soccer website BeSoccer. Its technology partner also becomes the new sleeve sponsor of the women's team.
FC Bayern Basketball has partnered with service provider Kinexon, which will provide performance analysis in a deal lasting until 2021.
Italian soccer side Fiorentina have signed a sponsorship deal with telecommunications company Linkem, which will be the main shirt sponsor for their youth teams.
Media Rights
Soccer body Uefa and its sales agent CAA Eleven have finalised deals to broadcast international football coverage in multiple countries across Europe and Asia until 2022.
SmartSeries
In esports, RNG's League of Legends team, based in China, has entered a partnership with fast-food chain KFC.
Nielsen Sports has acquired research company SuperData Research to boost its games and esports divisions.
Investment
Billionaire Alisher Usmanov, who recently sold his share in Premier League soccer side Arsenal, is understood to be interested in investing in Charlton Athletic, who play in England's third tier.
Premiership Rugby are expected to reject a UK£275 million takeover bid from CVC Capital Partners as its valuation falls short of clubs' expectations.
Agencies
Chinese sports marketing agency Mailman has invested in European counterpart Seven League to form a global digital sports agency.
Bidding & Hosting
The 2021 Atlantic Coast Conference (ACC) men's basketball tournament will be held at Washington DC's Capital One Arena. The venue last hosted the event in 2016.
Politics & Governance
Professional Game Match Officials Limited (PGMOL), the body responsible for match officials in English soccer, has won a case against Her Majesty's Revenue and Customs (HMRC) over the employment status of referees. A tribunal found that HMRC should have considered that a group of referees as self-employed after it sought tax from 60 match officials that were previously classed as employees of PGMOL.
Missed Opportunity of the Day
Former England goalkeeper Joe Hart must be scratching his head after the face of Head and Shoulders was left out of the England squad in the week the shampoo brand became the FA's first haircare partner. To make matters worse, Gareth Southgate picked four goalkeepers for the two upcoming fixtures and one of them Marcus Bettinelli.
Our industry digest will update throughout the day as deals break so check back to make sure you do not miss a story