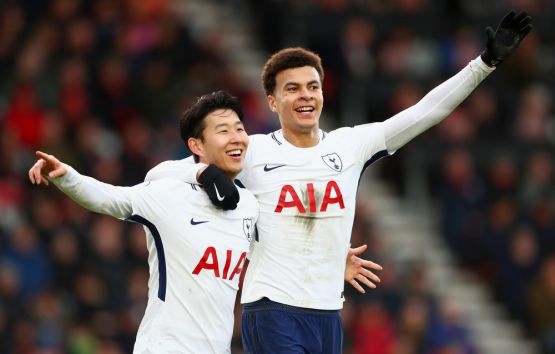 Top-flight English soccer side Tottenham Hotspur have named US electronics company Daktronics as the latest supplier for their new stadium.
Under the terms of the deal, Daktronics will provide LED video and ribbon displays at the Premier League club's new 62,000-seater home, which is expected to be ready in time for next season.
Among the installed products will be four main video displays totalling more than 1,000 square metres, two façade displays and three tiers of ribbon displays, which will represent a first for a stadium in the UK.
Each main video display will feature variable content zoning, which allows the system to show one large image or to be divided into multiple windows to show any combination of live video, instant replay, statistics and match data, graphics and animations, and sponsorship messages.
The partnership represents the latest supply deal for the currently nameless stadium, following agreements with GKR Scaffolding, the Zumtobel Group, Schneider Electric, Mitel, Redstone Connect and SCX, which is installing a retractable pitch at the stadium.
"We are pleased to add Daktronics to our roster of world-leading suppliers, as specialists in large LED video displays and digital ribbon boards," said Tottenham's director of operations Matthew Collecott. "We have pushed them to deliver something that will truly set us apart and these installations will play a significant role as part of our commitment to setting a new standard in fan experience in sports and entertainment."
"We're extremely proud to partner with one of the most storied football clubs in England," added Daktronics president and chief executive Reece Kurtenbach. "The video displays and LED technology in this stadium is sure to create an amazing atmosphere for fans and players alike. We're excited to see the stadium open later this year."
Spurs are fourth in the Premier League, and travel to play London rivals Chelsea in their next game on Sunday.