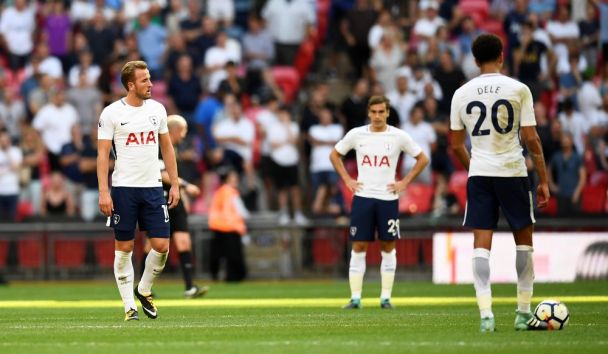 Top-tier English soccer side Tottenham Hotspur have selected SCX to install a retractable pitch at their new stadium.
The engineering specialist will produce a grass pitch which will sit directly above an artificial surface, making the Premier League outfit's under-construction venue the first of its kind in the UK to have two pitches inside the same bowl. The fully retractable grass surface will be used for soccer matches, while the artificial pitch will be used for National Football League (NFL) games, concerts and a range of other events, in order to protect the quality of both playing surfaces.
The soccer field will sit in three pitch-long steel trays weighing over 3,000 tonnes each, and will split into three sections before retracting to reveal the artificial surface underneath. The process of switching from one surface to another is estimated to take approximately 25 minutes.
Sheffield-based SCX, which was also tasked with fitting the retractable roofs over Centre Court and Number One Court at the All England Lawn Tennis Club at Wimbledon, will begin installing the pitch over a 12-week period starting from October. The new 62,000-capacity stadium is expected to be ready in time for the 2018/19 season, which means Tottenham are playing their home matches at Wembley Stadium, where they have a well-documented poor recent record, until then.
Matthew Collecott, director of operations and finance for Tottenham Hotspur, said: "We are pleased to confirm SCX as our official retractable pitch supplier. SCX has a proven track record in delivering innovative solutions and this bespoke pitch mechanism will allow our new stadium to host a range of major events in addition to Tottenham Hotspur matches, as we strive to create a venue that is a hive of activity all year round."
SCX managing director Simon Eastwood said: "We have a solid reputation for problem solving in bespoke circumstances that involve moving and lifting huge structures at sporting venues. All of the mechanical and control system engineering skills are in-house and genuinely world class."
Danny Pickard, SCX's lead engineer, added: "This latest pitch technology embodies everything we strive for and care about - delivering precisely what the client needs, with the engineering flair that has become a hallmark of SCX. We are so very proud to deliver this engineering world first."
Tottenham Hotspur are ninth in the Premier League following a mixed set of results in their opening three games of the season. They play their next fixture away to Everton on 9th September.