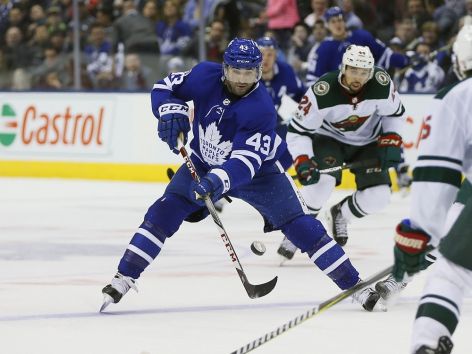 The National Hockey League's (NHL) Toronto Maple Leafs have announced a one-year partnership with Casper.
The US-based e-commerce firm, which specialises in selling mattresses online, will serve as the ice hockey franchise's official sleep partner for the remainder of the 2017/18 season.
The deal will see the company benefit from a strong in-arena presence at the team's Air Canada Centre, while it will also have the right to run a series of giveaways and fan-focused activations.
The financial terms of the agreement have not been disclosed. The collaboration marks Casper's first partnership with a professional sports team.
"The Toronto Maple Leafs are very pleased to team up with Casper in its first sports partnership," said Jordan Vader, head of global partnerships for Maple Leaf Sports & Entertainment, the company that owns the club. "We're excited to partner with such a fast-growing and innovative consumer brand. Their commitment to their customers reflects our commitment to our fans and we look forward to working alongside them this NHL season."
"Casper has had a strong presence and customer base in Canada since our launch and we take enormous pride in our commitment to the Canadian market," added Nicole Tapscott, general manager of Casper Canada. "Our partnership with the Toronto Maple Leafs allows us to take that commitment a step further by increasing awareness around the importance of sleep and one's daily performance - bringing more restorative sleep to fans and players alike."
The Maple Leafs continued their strong start to the 2017/18 NHL season with a 4-2 win over the Minnesota Wild on Wednesday. They sit second in the league's Atlantic Division and host the Boston Bruins in their next game on Friday.