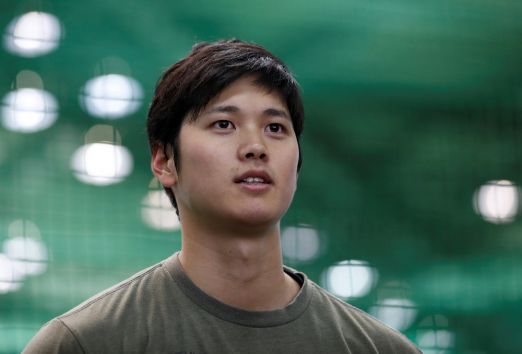 The Topps Company has signed Japanese baseball player Shohei Ohtani to a trading card and 'long-term' autograph deal.
The Los Angeles Angels outfielder, 23, will be featured in officially licensed Topps products throughout the coming year, his first in Major League Baseball (MLB).
Topps is already the exclusive trading card partner of MLB, and has similar agreements in place with a host of top players, including Chicago Cubs third baseman Kris Bryant, with whom the company signed a seven-figure deal in November 2016.
Its deal with Ohtani is not exclusive, however - reports say Panini, an official licensee of the Major League Baseball Players' Association (MLBPA), is also planning to release cards featuring the player.
"Getting a deal with Shohei Ohtani was a priority for us because we want the best for our Topps fans," said David Leiner, Topps' global general manager of sports and entertainment.
"Ohtani is a dynamic two-way player who has gained a lot of attention because of his incredible talent. We are thrilled to offer his trading cards and autographed cards to baseball fans."
Ohtani signed with the Angels in December, having made his name as a talented pitcher and hitter for the Hokkaido Nippon-Ham Fighters in his native Japan.