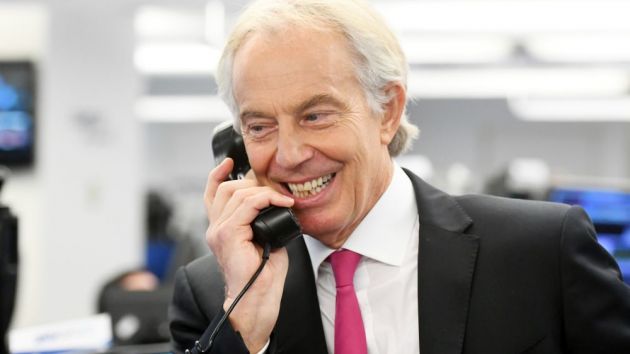 Former UK Prime Minister Tony Blair has been touted as a potential successor to outgoing Premier League chairman Richard Scudamore, according to a report in the Daily Mail.
Blair, 65, was reportedly a subject of informal discussions at the last clubs' meeting. Other names apparently being floated to replace the man at the helm of the globally renowned English soccer league are former BT chief Gavin Patterson and Sky Sports boss Barney Francis.
According to the Mail, the English top-flight clubs believe Blair has the charisma needed for the post, and would more than hold his own in heated discussions between the 20 clubs.
Scudamore will step down by the end of 2018 after nearly 20 years at the helm. The 58-year-old, who was appointed to lead the Premier League in November 1999, has played a key role in driving its growth both in the UK and globally.
Blair, who is a Newcastle United fan, spent ten years as Prime Minister between 1997 and 2007 and would be a controversial appointment given his divisive public persona in the UK.
Since resigning as Prime Minister, Blair has found success in the private sector as an envoy for various NGOs and foreign governments, mostly working in the oil and mining sectors, through his advisory firm Tony Blair Associates.