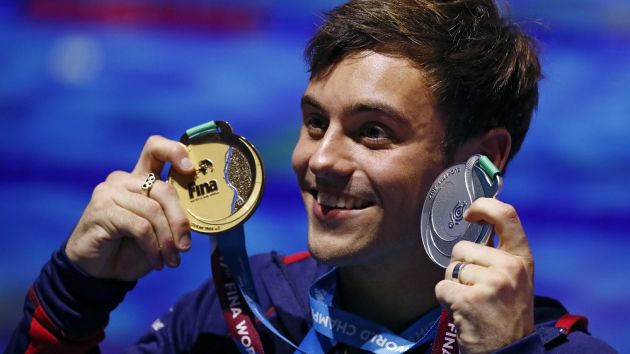 British Olympic diver Tom Daley has agreed a partnership with sports dietary supplement company Bulk Powders.
The deal sees Daley become an ambassador for the Essex-based brand, promoting its Pro Series range.
"I'm delighted to be working with Bulk Powders, leaders in sports nutrition," said Daley. "As an athlete, getting the right nutrition is key to unlocking my best performances. Bulk Powders helps me to get the right supplements which I can incorporate quickly and easily into my busy routine. I can't wait to see the results we can achieve together."
Elliot Dawes, managing director at Bulk Powders, added: "This is an incredibly exciting partnership for us, we are absolutely delighted that Tom Daley has decided to become a Bulk Powders ambassador. As a leading male athlete, Tom has the power to appeal to a wide audience and generate huge exposure. He is not only a great guy with a high profile, but also an elite performer and proven winner - who will no doubt help us take our brand to the next level. We can't wait to get started!"
Daley is a double world champion in the 10m platform diving event, winning the 2009 World Championship in the individual event at the age of 15 before regaining it in 2017. He also won bronze medals in the event at the London 2012 Olympic Games and at Rio 2016, as well as claiming two gold medals for England in the 2010 Commonwealth Games in the 10m synchronised diving and 10m individual platform competitions.