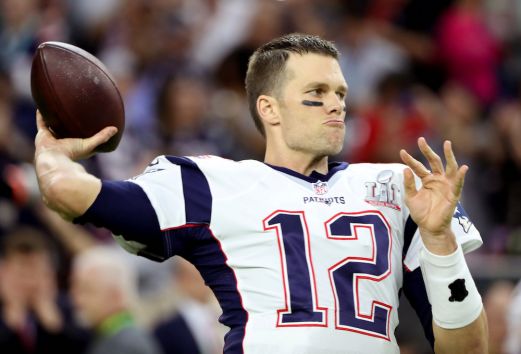 National Football League (NFL) star Tom Brady has signed a new multi-year endorsement deal with Aston Martin.
Under the deal the New England Patriots quarterback, 39, will drive and promote the luxury carmaker's DB11, which carries a minimum price tag of US$211,995, according to ESPN's Darren Rovell.
Brady will also feature in a content series documenting his work with Aston Martin to design his own version of the company's Vanquish S, only 12 of which will be built and made available to the public later this summer.
"Tom is an inspirational leader and athlete who is clearly aligned with our view of Aston Martin," said Aston Martin's vice president and chief creative officer, Marek Reichman.
"His performances on the football field – not just recently but throughout his career – are an inspiration for us all. My team and I are looking forward to this creative collaboration as we continue to roll out Aston Martin's 'Second Century' plan."
A five-time Super Bowl champion and one of the NFL's most marketable players, Brady also endorses the likes of Under Armour, Tag Heuer and Ugg Australia.
"As a long-time fan and driver I am honoured to join the Aston Martin team at this special moment in the company's history," Brady said in a statement released on Friday alongside the promotional video below.