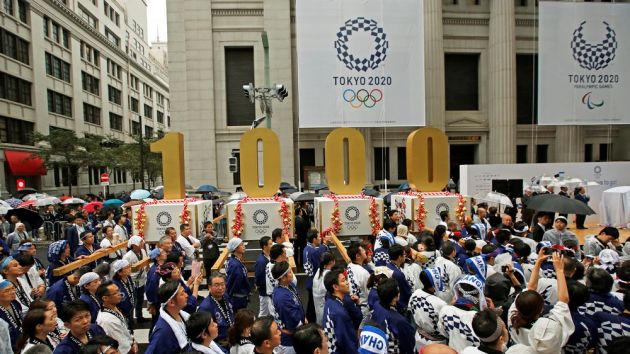 The Tokyo Organising Committee of the Olympic and Paralympic Games (TOCOG) has entered into a three-way cooperation with the local organising committees of the 2019 Rugby World Cup and 2021 World Masters Games.
The organisers will share their experiences preparing for and managing major sporting events, covering areas such as marketing, public relations and volunteer recruitment and training programmes, aiming to ensure the success of the three ventures.
The 2019 Rugby World Cup takes place across Japan, while the Kansai region will host the 2021 World Masters Games, a quadrennial multi-sport event for older athletes that, in terms of competitor numbers, is the largest of its kind.
At a signing ceremony to mark the accord Akira Shimazu, chief executive of the Rugby World Cup 2019 Organising Committee, acknowledged that with "so many sports events taking place in this three-year period" it will "in essence be the 'golden years of sports'" in Japan.
"This three-way cooperation will allow the World Masters Games 2021 Kansai to inherit and develop the legacy bequeathed by the other two competitions, and we will make every effort to make all three events a great success," added Hiroo Kinoshita, secretary general of the Organising Committee of the Kansai World Masters Games 2021. "We believe that the power of sport will help energise Japan as a whole, and we hope to allow a sporting culture to develop across Japan."
A similar agreement was signed by Tokyo 2020 and the 2019 Rugby World Cup in April.